Published on:
13:45PM May 03, 2019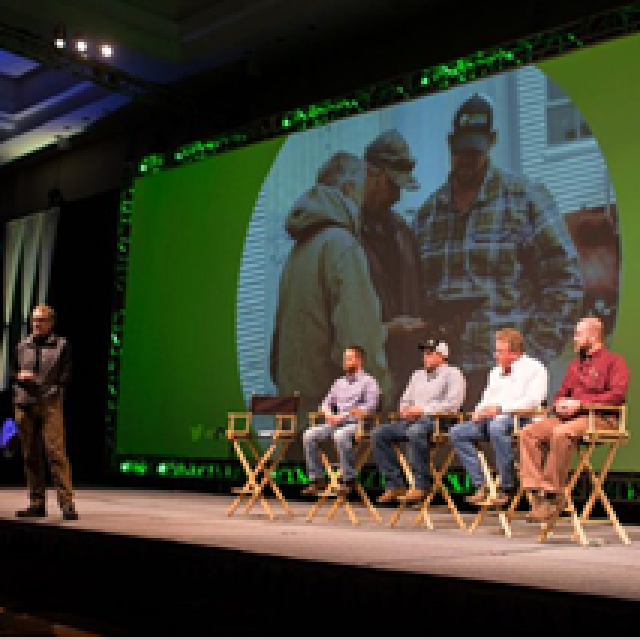 Export Sales Announcement
Private exporters reported to the U.S. Department of Agriculture export sales of 293,922 metric tons of soybeans for delivery to Mexico during the 2019/2020 marketing year.
U.S. & Japan Working on Ag Trade Deal
The United States might opt for a more quick and narrow trade deal with Japan that would address agricultural products, instead of a more comprehensive agreement.

President Donald Trump last week held one-on-one talks with Japanese Prime Minister Shinzo Abe at the Oval Office and said it was possible that the United States could reach a new bilateral trade agreement with Japan by the time he visits Tokyo in May.

U.S. farmers could lose export volume to other countries that have reduced tariff rates in Japan following the enacting of the Comprehensive and Progressive Trans-Pacific Partnership (CPTPP).

The United States withdrew out of the TPP under Trump, hence other countries still in the trade deal like Canada have preferential access to the lucrative Japanese market.

During last week's talks, Trump said negotiators for the United States and Japan are making progress. President Trump mentioned Japanese tariffs on American agricultural products as an irritant.

What It Means For The US Farmer:  

At FBN, we believe that

increasing foreign market access for U.S. agricultural exports is a positive for the farmer.

 The U.S. already does a healthy amount of export business with Japan but the existing quota structure on U.S. beef is one area that is being negotiated.      
Ukraine Grain Exports 9 MMT YoY Approaching 43 MMT
Ukraine's grain exports have reached 42.4 MMT so far in the 2018/19 season compared with 33.9 MMT at the same point last season.

Ukraine has harvested a record 70 MMT of grain last year, up from about 61 MMT in 2017.

The Ukraine Agriculture Ministry said exports could rise to about 49 MMT in the season that ends in June, up from 39.4 MMT in the previous year.

Ukraine had exported almost approximately 23.9 MMT of corn and 14.3 MMT of wheat.

What It Means For The US Farmer:

The pace of Ukraine's corn and wheat exports have not been a surprise this marketing year and we believe that they are a contributing variable that has helped crowd U.S. corn out of some export destinations.  Ultimately we think that the robust supplies of Ukrainian corn have been a net-negative for the U.S. farmer during the 2018/19 marketing year.

 

                                             
The risk of trading futures, hedging, and speculating can be substantial. FBN BR LLC (NFA ID: 0508695)