Published on:
22:35PM Feb 22, 2016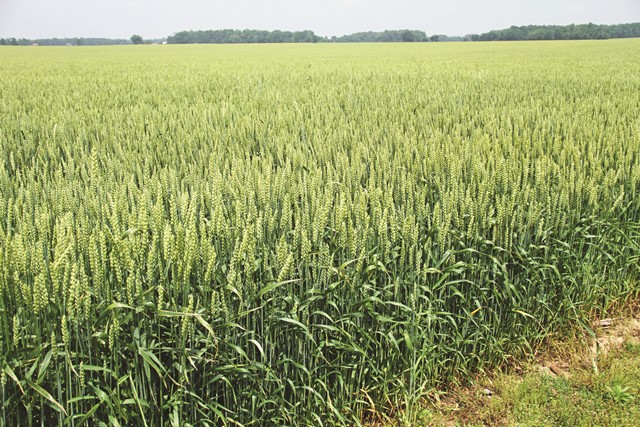 There are many factors within your control that influence wheat yield. Among the most important are row spacing and seeding rate, both of which affect wheat's ability to capture sunlight, water and nutrients.
"I've been involved in many replicated studies--probably 15 to 20--to compare test row spacing," says Phil Needham, high-yield wheat expert with Farm Journal. "I've never done a row spacing study where wider rows win. The narrow rows have always come out on top, so always use the narrowest rows you can."
Row widths can vary around the world. In the U.S., 6" to 7" rows are typically the smallest you'll find, Needham says, but in Europe, 4" rows are fairly common.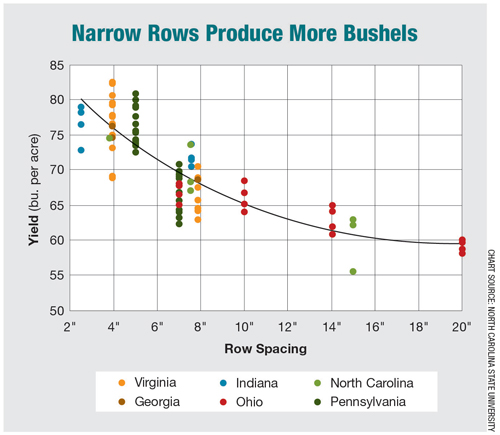 What makes narrow rows popular?
Needham says the approach creates more uniform seed distribution, which then leads to less competition among the plants for sunlight, water and nutrients. As a result, the crop can focus on growing a healthy stand, which typically results in more bushels. According to researchers at North Carolina State University, choosing 6" rows over 10" rows results in a 7 bu. per acre yield advantage, based on data from 35 locations across the country.
If you're watching your costs, you may be worried that switching to smaller rows will increase your seed cost. But Needham says narrow rows could actually decrease your cost. "Remember to plant by seeds per acre rather than by pounds per acre because the size of seeds can vary significantly," he says.
Learn more strategies to make the most of your wheat acres by attending Farm Journal Wheat College Feb. 25 in Enid, Okla. Needham will lead the event and teach farmers ways in which they can increase their wheat yield. Click here for registration information.