Published on:
20:39PM Jan 04, 2018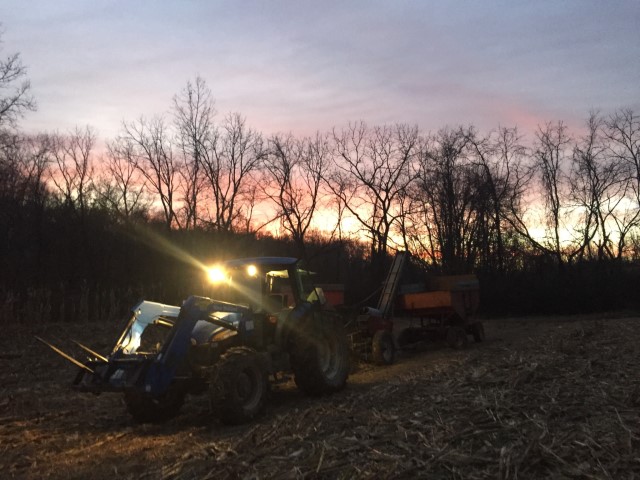 Use this link to send us your comments (or e-mail CropComments@agweb.com) about the crops in your local area. Be sure to send us your photos and videos! Comments will be edited for brevity and clarity. (Please keep your comments crop-related.)

Here's a sampling of what some folks are saying:
1/17/2018 Knox County, NE: 

I don't get the Jan. USDA report. There were so many stories of 20-60 bushels per acre of corn on the ground across the state and the yield is still 3 bushes above average. I just don't buy it.



1/16/2018 Greene County, IL: 

We planted some cover crops late Oct n first week of Nov n while tiling recently we noticed that wheat n cereal rye still not sprouted yet just lying in dry dirt. St Louis tv weather reporters are saying from June to Dec we are 14" behind normal rainfall. Mother nature has a way of averaging things so we are expecting a wet spring.



1/9/2018 Dallas County, IA: 

Let's take a peek at what the average US Farmer is thinking at this very moment...... "Now is the time to figure out ways to grow more corn and soybeans than my neighbors and way more than the demand requires. We gots to has more bushels". Pure genius!
1/4/2018 Elbert County, CO: 

Western KS wheat was in trouble before the recent frigid temps, now I expect winterkill to be very evident.



1/2/2018 Tama County, IA: 

Got the brass monkey in the house. Wish corn would disappear as fast as the hay and wood.



1/2/2018 Pima County, AZ: 

One of my favorite gobbler Mr. Tom.




1/2/2018 Richland County, ND: 

Here is wishing all a very happy New Year and hopes that prices will be better. God bless to the farmers.