Published on:
14:18PM Mar 02, 2018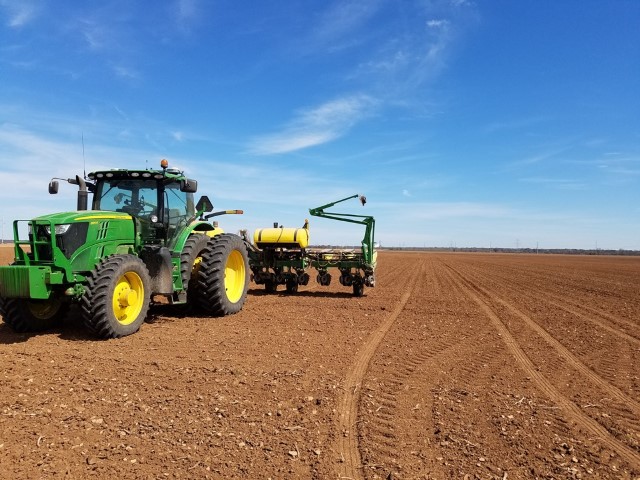 Use this link to send us your comments (or e-mail CropComments@agweb.com) about the crops in your local area. Be sure to send us your photos and videos! Comments will be edited for brevity and clarity. (Please keep your comments crop-related.)

Here's a sampling of what some folks are saying:
3/2/2018 Nuckolls County, NE: Not any measurable moisture since first part of last Oct. is very concerning. Machine prices have been holding up. Rent backed off just a tick. Inputs are steady or down even. Irrigated land should be profitable with the uptick in Grain prices and I really expect that to gradually get better and possibly quite a bit better later in the year. Dryland might need to go to sorghum. YUCK
3/30/2018 Walsh County, ND: 

Thanks to winter long spring wheat price declines, farmers are reneging on fall wheat seed commitments. When corn, winter wheat, soybean prices rose in February, spring wheat failed to follow and actually declined. With high input costs similar to corn and quality/protein discounts, wheat is now a LOSER. In the past week we have had 8 percent of our fall seed commitments turned back. Thanks market!!



3/27/2018 Lincoln County, SD: 

We are wet here with 1.9 inches this last rain, and a week of cool weather predicted. The river has minor flooding. Tiles are not running yet because of frost in the ground. We won't get in the field for 3 weeks. I received a short form March planting survey and mailed it in. Then I received a long form and mailed it in. My landlord also sent in a survey, required "BY LAW" to be sent in. I predict record plantings in all crops. With this double up. Thanks USDA. More survey forms just kept coming in the mail.



3/27/2018 Fond Du Lac County, WI: 

We're pretty dry. Installing tile dry all the way and very little frost.



3/24/2018 Montgomery County, IN: 

CHINA CORN $7.24 BEANS 16.15 PAIRS CORN $5.08 USA BOARD OF TRAD BEANS $10.20 CORN $3.72 USA FARMER'S SOL.



3/22/2018 Dawson County, NE: 

Had a couple inches of dry powdery snow every other week this winter. Had to supplement cows because of that moisture/snow. Had a warm spell a couple weeks ago and the snow melted and ran out of the end of the fields and into the road ditch. Because the ground was still froze. We got to spend extra money feeding cattle this winter because of moisture/snow we needed. Soil moisture would have been good if snow could have melted into cornfield instead of running into road ditch.



3/21/2018 Kearny County, KS: 

Wow parts of Kansas receives rain and all the wheat belt is saved! We are at 166 days without any measurable rain now. We really don't have any chances in sight. There is a 20% chances for some showers on Monday night. I'm sure that will break the drought. We had an 80% chance last weekend and received some sprinkles. There is still a big area of western Kansas, eastern Colorado, western Oklahoma, and western Texas that is bone dry. Our wheat in southwest Kansas for the most part is small and has no root system. On Friday it is suppose to be close to 90 and very windy. Guys that have irrigation are watering wheat and pre watering for the upcoming corn crop. I'm glad to see the board of trade thinks we are going to have a big wheat crop out here this year. I would llike to hope we could raise a crop, but it doesn't look very promising right now. I just hope the wheat can get big enough to provide some type of cover. Most guys I talk to are worried out here on what we they are going to do this year. It's hard to get going when you go this long without a rain.



3/20/2018 Jersey County, IL: 

Watching the weatherman last night from ST Louis, he said Jerseyville got 4.5" rain, excited since we have been very dry, I went to rain gauge but only had 1.2" rain. I think his radar needs recalibrated. I see we are having a fire sale for China, every million metric ton they buy now is $10,000,000 cheaper just from yesterdays market.



3/19/2018 Howard County, NE: 

Had a really cold winter. Got .40 rain and expecting more this week. Agree it will be a late spring. Been reading that there is more anticipation of corn going higher. I am a fan of planting less corn and create a better market. We have all the power in the world but don't know how to use it. Good luck to everyone.



3/19/2018 Pembina County, ND: 

Between USDA reports, fund buying, and drought busting rain reports, the farmer's prices are in a no win situation.