Published on:
15:22PM Sep 04, 2018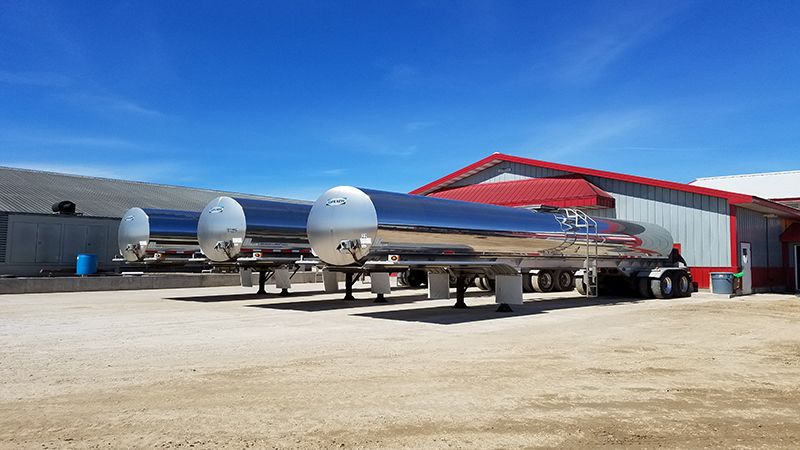 Dairy RP is coming – What is it?
Dairy RP is a new RMA-backed crop insurance product which allows you to protect against falling milk prices.
Dairy RP is subsidized from 44% to 59%. The 95% coverage level will receive a 44% subsidy.
Dairy RP can be purchased any business day except holidays and 3 USDA dairy report days per month. 
There are no milk production limits.
It can be used even if you have MPP.
The pricing options include Class III, Class IV and components.
You can buy quarterly coverage for 5 quarters. For example, the first 5 quarters offered will be: Jan, Feb, Mar 2019 -- April, May, June 2019 -- July, Aug, Sept 2019 -- Oct, Nov, Dec 2019 and Jan, Feb, Mar 2020. 
Dairy RP is a new RMA/USDA product. RMA implements and underwrites this and other crop insurance policies.
There are no commissions or fees paid by you.
What will Dairy RP (DRP) do for me?
This is not just another acronym. It is a risk management tool that is highly subsidized and premium payment is deferred.
The best thing is this product will leave the top open. If prices rally, you will benefit. It can create a win – win scenario. If milk prices go down enough to cover the premiums and deductible, you will get paid. If milk prices go higher, you win. Dairy RP creates a floor price.
The next best thing is you can get revenue protection out 15 months. This could be the best long-term planning tool in the industry.  If/when we get higher prices, you can put together a long-term revenue guarantee.  This should allow you more comfort in planning the expense side of your operation.  If you have used crop insurance, remember it is basically only 8 ½ months of risk management.
Ron Mortensen is principal of Dairy Gross Margin, LLC, an agency that specializes in Dairy risk management products--Dairy RP and LGM-Dairy, and owner of Advantage Agricultural Strategies, Ltd., a commodity trading advisor. 
ron@dairygrossmargin.com   www.dairygrossmargin.com