Published on:
18:54PM Dec 02, 2016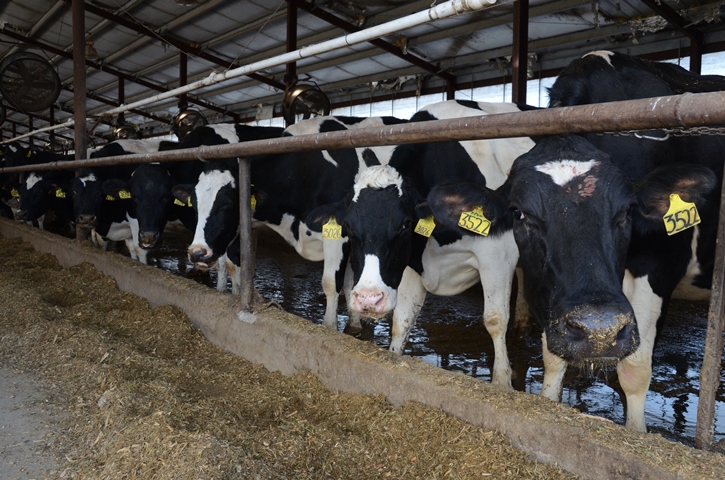 It may not be official, but it is inevitable—the last months of 2016 will have no indemnities for MPP or LGM-Dairy.  According to the website www.dairymarkets.org, the last months of 2016 will be will above the $8.00 protection price for MPP. Milk prices would have to fall by nearly $1.50/cwt for November and December for a payment on the $8.00 level for MPP.  
For the most part, MPP's premiums have exceeded the payouts, leaving producers with almost no net receipts (see chart below).  For the larger producer, the risk/reward ratio is not there, due to excessive premiums. Smaller producers had a chance to get net payments because premiums were not as excessive, but still only received $.025/cwt. Premiums for smaller producers ranged from $.09 for the $6.50 to $.48 for the $8.00/cwt coverage. Larger producer's premiums were $.25 to $1.25/cwt.
LGM-Dairy performed well in January to June with nice payouts, primarily due to lower milk prices. The last six months of the year had high enough margins to provide no indemnities. Average net returns for LGM-Dairy were $.59/cwt in 2016 (see chart below). Premiums averaged $.23/cwt for 2016.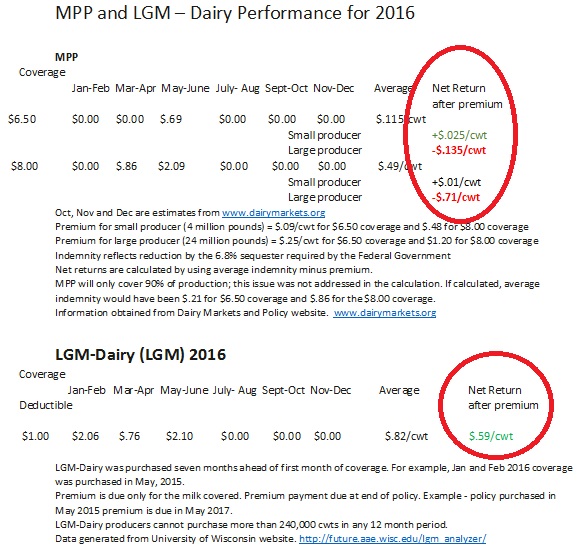 Ron Mortensen is principal with Dairy Gross Margin, LLC and co-owner of Advantage Ag Strategies, Ltd. Contact him at [email protected]