Published on:
13:29PM Jul 13, 2015
A lot of dairy press in recent years has bemoaned the decline in fluid milk sales across the country.
In fact, recent reports of processors having to dump milk this spring in Michigan, and perhaps the Northeast, is partly a result of fluid processing plants running less than full because of low fluid milk demand.
Dairy promotion folks have long touted the benefits of developing new products and new innovation within product categories. Farmers say such efforts are good, but they don't get all that excited when they see fluid milk sales decline month after month, year after year.
And who can blame them? Since 2010, annual fluid milk sales have declined some 4.5 billion lb., or roughly 8%. Just this year, fluid sales are down 2%. Even sales of organic milk, which had been the big gainer, up 9% last year, are down 0.5% through April 2015. 
But Cindy Sorensen, VP of Business Development for the Midwest Dairy Association, points out some really good news.  Fruit smoothies and dairy-based lattes/coffee drinks are rapidly soaring in popularity and consumption. According to usage surveys, consumers are downing nearly 200 million fruit smoothies and coffee-based drinks per week.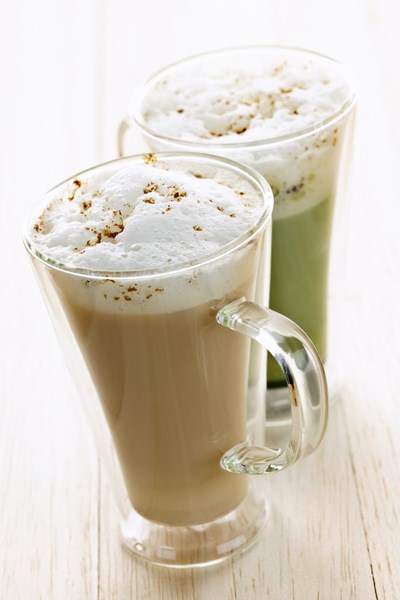 "The good news is that the milk-based smoothies and coffee drinks are 80%, or more, milk per serving," says Sorensen.  "They are bringing unit and dollar sales back to the fluid milk category."
I did some back of the envelope math over the weekend to estimate how much milk goes into these products. Smoothies alone could be consuming 2 billion lb. of milk each year. Lattees and specialty coffee drinks, if they are 80% milk, could be using another 2.3 billion lb. But even if specialty coffee drinkers are adding just one ounce of dairy creamer per cup, that could add something like 370 million lb. of milk consumption.
"We can assume that there probably has been some consumer switching from fluid milk to the specialty drinks," says Sorensen, "but they have most likely had a positive impact on staving a deeper decline on fluid milk.
"These innovative beverage options are great examples of product innovation to meet needs of consumers, especially millennials and women, which consume more than the average consumer does in these segments," she says.
Sales of innovative fluid milk products are also starting to take off, up some 20% over the last three years. Higher protein and calcium milks, lactose free and other innovative products are becoming more commonplace in the dairy case.
Sales data on Fairlife, Coke's new higher protein, higher calcium entrant launched this spring, has not yet been released. But test market data last year showed it competed well, even displacing sales of soy- and almond-based beverages.
The other good news is that plant-based beverages have settled in as a niche product at between five and six percent of total sales. But they have not been growing. Almond 'milk' sales have largely come at the expense of soy-based products, says Sorensen.
Bottom line: Product innovation is paying off. Says Sorensen: "With over 60,000 beverage choices in the grocery store today, innovative new fluid products will be the way processors are able to capture their fair share of the beverage category."