Published on:
21:39PM Oct 20, 2014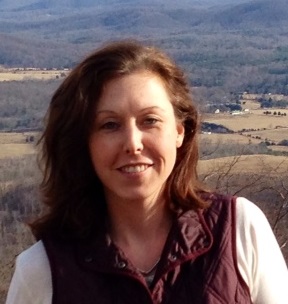 There is more information more easily available today than ever before.  What is becoming increasingly valuable is finding the right filter to help bring in interesting and useful perspectives, without having to spend hours searching through all that is available. 
With that aim in mind, I'm starting a new feature on this blog: a weekly sustainability news update every Monday. I will provide links to some of the stories I've read in the previous week that I found important for the ag sector to be aware of on sustainability topics – either because of a potential risk they point to or for potential opportunities to enhance farm and food company businesses.  Let me know what you think – or if you have topic/source ideas you'd like me to follow: [email protected]
Note: just because I share a story does not necessarily mean I agree with the perspective – but that I feel it is an important perspective to be aware of in making business and risk management plans.
Topic: Consumer Demand
Source: GIBBS-rbb Strategic Communications
Excerpt:  "U.S. households spend an average of $119.30 per week on grocery food, and consumers are willing to pay an additional $37.30 per week, or 31 percent more, on food that is produced in ways that advance the well-being of the planet, humans and safety of food sources."
Also, provides new findings on the impact of food recalls on consumer loyalty and how traits like health, safety and waste reduction factor into consumer buying decisions. 
Topic: Food Companies Taking Action on Sustainability
Source: GreenBiz.com                                             
Date: Oct. 16, 2014
Excerpt: "ConAgra recognizes that climate change is expressed both by sudden, sporadic, extreme weather events — such as Hurricane Sandy nearly two years ago, or the Missouri River floods in 2011 — and also by ongoing extreme conditions, such as the California drought" . . . "For us, this situation has underscored the importance of having long-term relationships with farmers who grow tomatoes for our two fresh-pack and canning facilities in California," explained Thompson. "We have and will continue to look to these farmers to adopt best practices to conserve water while maximizing yield."
The article explains the four-pronged approach ConAgra is taking toward climate resiliency including:
Implementing energy efficiency strategies throughout its facilities to reduce greenhouse gas emissions by 20% per pound of product by 2020
Work with supply chain partners to assure sustainable, long-term sourcing of ingredients
Fine tune the company's climate change policy
Eliminate food waste in facilities
Topic: Grower Action on Sustainability Recognized
Source: Walmart blog. Article by farmer Tim Richter, Triple Bottom Line Commodities member
Date: Oct. 13, 2014
Excerpt: "I've been a farmer for many years, farming 7,000 acres of land in northeast Iowa and west central Missouri. One of the staples on any farm is fertilizer. I like to grow corn, and you can't grow corn without fertilizer, especially nitrogen fertilizer. But nitrogen is really a double-edged sword — when you use it properly, you achieve high yields. But in a leaky agriculture system, what you don't use becomes a pollutant. With this in mind, I've tried to figure out how to use fertilizer in a more resourceful way."
"At the heart of this effort though is being efficient. And the bottom line for me – and farmers like me - is that if sustainability means becoming more efficient, I'm in!"
Check back next Monday for another list of interesting stories and links.  In the meantime, you can follow our Chief Sustainability Officer on-Demand account on Twitter where we tweet links to interesting stories every day.  Follow @CSOonDemand.