Published on:
19:07PM Apr 26, 2017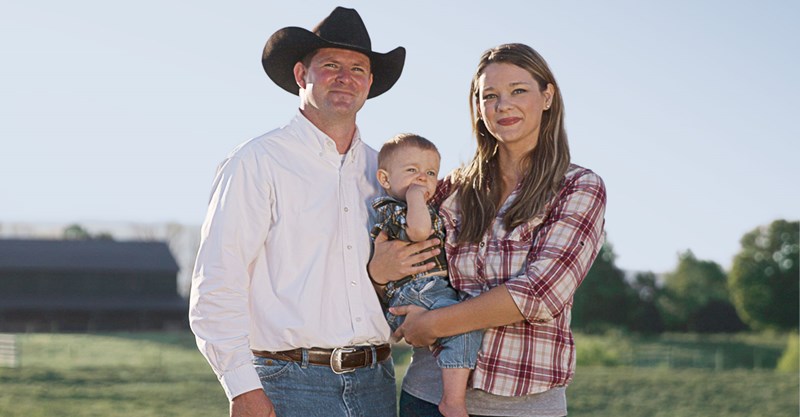 Often farmers come from families that have at least one person who was raised in commercial agriculture. But not Ben and Lauren Neale. Ben's dad did have a small, hobby farm growing up, but was a full-time engineer by trade. Lauren didn't step foot on a farm until she was in college. Their lack of traditional agriculture background is part of what makes this first-generation farming couple work.
While Ben didn't grow up on a a commercial operation, he was still influenced by farmers – both in real life and pop culture. "The friends and relationships that had the most impact on my life were farmers. They clearly enjoyed what they did and I was always struck by their values and work ethic," says Ben. "As a kid, we always had John Wayne movies on more than regular television. Everything I watched and everyone I was surrounded by just made me into someone who wanted to work with cattle."
Lauren found her way to the farm after accepting an internship at the Montana Stockgrowers Association in college. She studied journalism and anthropology in school and felt she stumbled across her calling when she first stepped onto a ranch. "I realized just how important farming is – it is literally the foundation of everything that every person is able to do on this planet. Agriculture needed a voice and I wanted to be one of them." And become a voice for agriculture she did – she currently works full-time as the director of communications for the Tennesee Cattlemen's Association.
Ben and Lauren met at the National Cattlemen's Beef Association convention. At that point, Ben already had some steers so Lauren made the move to their current farm near McMinnville, Tennessee, to begin their lives together. And that's where their true partnership as a modern farming couple began.
Read more about Ben and Lauren Neale.