Published on:
19:06PM Feb 05, 2015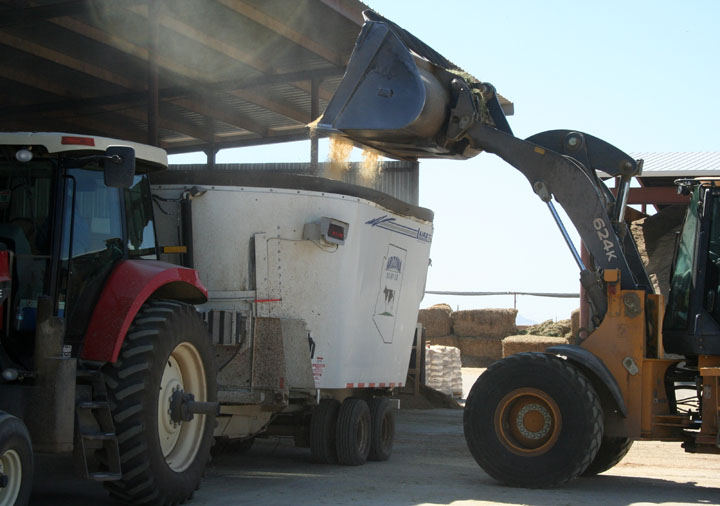 From feed and fuel to working capital, get your business in order with this dairy lender's advice.
By Greg Steele, AgStar Financial Services
With the dairy markets in the midst of a price collapse, the industry will likely face some degree of financial challenge this year. The 2014 All-Milk price was a record $23.97/cwt. In 2015, it appears that the industry will be fortunate to achieve an all milk price of $18.00/cwt. without a price rally in the markets. This means that margins will likely be $6 less than they were last year. Lower feed costs will help, but they will not come close to closing the margin gap.

1. Monitor financials
You're probably asking yourself what you can do to positively impact your business. Making sure you have a reliable set of accrual financials for your business is a great place to start. They will be invaluable. Being able to monitor the actual performance of your business to the budget forecast is a key business fundamental. Looking to the coming months and anticipating shortfalls in cash flow will be very important in 2015.
Producers with working capital stored on their balance sheets will be at an advantage this year. In absence of working capital, many producers will have to turn to their lines of credit. Producers who used last year's profits to reduce credit lines will have access to these lending reserves during periods of low prices.
2. Control expenses
Being strategic and prudent when reviewing operating costs is another must-do for producers. Feed is the largest expense and generally the first cost evaluated. Many experts will warn against eliminating feed ingredients related to production performance. While this is sound advice, many producers likely added or tried ingredients to gain additional performance during the period of good margins in 2014. They must now carefully evaluate these ingredients and balance the cost of the ingredients with how much they contribute to increased profits.
Controlling shrink with feed storage and handling can also have a big impact. Commercial dairy operations have very large quantities of forages stored in inventory and buy in high-cost ingredients. Producers can save thousands of dollars by improving feeding protocols and management to lower shrink by a few percentage points. Today, many feed professionals are available to visit a dairy to perform a complete assessment of you feeding practices, including feed mixing, handling and inventory management. This is a great way to identify and reduce shrink.
Feed is not the only opportunity to reduce costs. There are many expense categories that you should evaluate that will not impact production. Fuel may be one of those areas. It has dropped in price and can be contracted at a lower price. Producers should look over their past five-year history to identify additional areas to reduce costs.
This also is a time to carefully evaluate capital purchases and only replace vital equipment and facilities.  Delay all non-vital investments in an effort to maintain cash reserves and liquidity. This should be the priority and will help prepare producers for a down turn that lasts for an extended period.
3. Cull the herd
With today's lower prices, the breakeven production where it pays to hold on to cows has increased. This combined with the continued strength of the beef market makes the economics compelling for moving out lower producing cows.
4. Expand marketing knowledge
Volatility of prices and expenses appears to be the one thing that has become predictable in the dairy industry. While volatility provides great risk, the prices the industry just experienced show that it also comes with rewards. The market prices today may not provide much opportunity for profit. However, taking this time to work with marketing experts and business consultants to understand  emerging opportunities and prepare a solid plan specific to your business will put you in a position to maximize profits when the market provides more favorable margins.
5. Keep your lender informed
Throughout this time, it is important to keep the communications line open with your lender. They can often provide insight, tools and resources to help you effectively manage your finances during a challenging time. Lenders will welcome candid discussion. The ability to discuss options in advance of needs allows lenders to proactively identify solutions tailored to a specific producer's needs and often results in producers having more options.
Nobody in the industry looks forward to a period of tight margins, especially after experiencing record high prices. However, making wise business decisions during this period will help producers not only survive but also strengthen their operations to fully benefit from the next round of high prices.
Greg Steele is vice president, dairy industry, for AgStar Financial Services. He can be reached at greg.steele@agstar.com.