Published on:
20:41PM Feb 13, 2015
With many dairies' cash flows moving into the red, here's advice for surviving this year's price slump.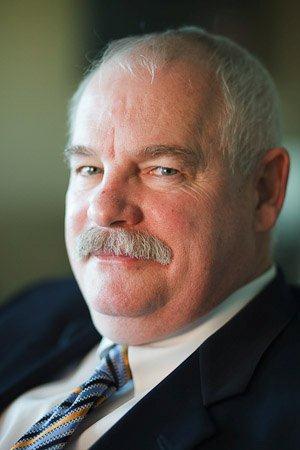 By Riley Walter, attorney
Here we go again: from the top of Mount Whitney in 2014 to Death Valley in 2015. Milk prices are on another rollercoaster.
Many dairymen learned very valuable lessons during the prolonged downturn that preceded 2014.  It was not so long ago that those lessons have been forgotten but perhaps a little bit of a refresher is in order.
Now that cash flows have plummeted, what are some things that dairymen need to consider doing while they ride out the current downturn?
Avoid the temptation to skimp on bookkeeping and recordkeeping.  In almost 35 years of handling insolvency cases, I often tell people that one of the top two or three reasons financial problems cannot be fixed is that the recordkeeping is inadequate and incomplete.  It is often a tendency of operators to let go of bookkeepers and this is at the very time when more attention to finances is needed rather than less.
Don't just sprinkle the excess cash flow around to all of the creditors. Some creditors are more important than others. There may be many sellers for a particular item. If you don't have enough to pay everyone, you have to be strategic about who you do pay. 
Avoid the temptation to "ride" your accountant because they have been with you through thick and thin. The last downturn put many accountants for dairies in a tough financial position, and you probably cannot just assume that accountants are going to ride along this time and wait for the next profitable time.
Do not neglect payment of insurance. It is when times are really tough that insurance is most needed and called upon for coverage. 
Pay strict attention to the payment of employees. There are a lot of wage and hour lawsuits being filed right now, and you don't want to cut any corners that could lead to one of these claims as they are very expensive to defend and settle.
Avoid the temptation of borrowing from Uncle Sam. All too often people in a cash-flow crisis will defer paying payroll taxes thinking they will catch up "soon." "Soon" may never come, and you can have personal liability for the employee portion of the payroll taxes.
Pay your utilities on time.  If you have to file a Chapter 11 or Chapter 12, the utility company can request a deposit of up to three times your highest monthly bill, and this makes reorganization difficult.
Pay all of your dairy permit fees. You just don't want to take a chance on losing the ability to operate, and regulators are being more diligent at collecting fees and fines than previously.
Carefully consider the consequences of deferred maintenance.  We all know that it often costs more to replace something in the future than it does to repair it now. 
Like you, I am hoping that this is a short-time downturn. Perhaps these hints on how to strategically use your cash will help you better weather the current downturn. Let's hope it passes soon.
Riley Walter is an attorney and founder of the Central Valley-based Walter & Wilhelm Law Group, a law firm specializing in agribusiness, reorganization and bankruptcy. Contact him at 559-435-9800 or RileyWalter@W2LG.com.