Published on:
19:01PM Feb 12, 2015
This Florida dairy producer laid the groundwork for coping with this year's depressed milk prices a long time ago. T
hen, he added something new late last year.
Editor's note: Joe Wright and his wife, Suzanne, milk 1,300 cows in a modified grazing operation near Avon Park, Fla. A licensed but now non-practicing attorney, Wright serves as president of the Florida-based dairy cooperative, Southeast Milk, Inc. He also serves on the board of directors of National Milk Producers Federation. Here, Wright describes how he and his family prepared for this year's downturn.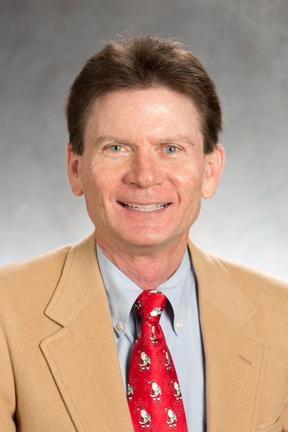 By Joe Wright, Florida dairy producer
Our approach is twofold. First, we fundamentally changed the scope of our operation in late 2009, both to survive that year and to prepare for future volatility and low prices. Second, we signed up for the new Margin Protection Program.
We spent the 1990s operating as a combined loafing barn and pasture operation. In the early 2000s, we had converted to a 1,300-cow freestall operation, growing silage with five center pivots covering 450 acres. However, the Renewable Fuel Standards (RFS) in 2007 radically changed dairying for those producers who are not able to grow substantially all of their own feed. Trying to grow feed on Florida's sandy loam soil that is too dry in the spring and too wet in the summer is challenging.
We were burning through equity way too fast in 2009. When we looked around to see which local producers were fairing the best in 2009, it was those producers who operated under a less intensive modified grazing system. We live in South Central Florida, meaning south of Disney World, where our perennial grasses typically will grow nine to 10 months of the year.
In late 2009, we kicked the cows out of the freestalls, sent 28 pieces of moveable farm equipment to an auction, sectioned off our pastures and three of our five pivots into 10-acre and 20-acre paddocks with electric fence, and became grazers. We stopped raising our own calves. We now sell them at one day old to a local dairyman and buy them back as springers. We laid off 15 employees. We have moved from Holsteins to Jersey-Holstein crosses. We make 75% of the milk per cow we used to make.
We feed a mixed feed in the parlor and an old flat barn, and actually use part of a freestall barn as a feed barn to feed wet brewers grain free choice – they typically eat 8#-9# DM of wet brew per cow per day. Our total feed intake, excluding pasture and hay, runs at the rate of three-quarters of a pound of feed to a pound of milk. We do bale hay. When our grass pastures have slow to no re-growth in the middle of winter, we feed home-grown hay from the two pivots we did not convert to grazing. We will sell over 2,000 bales of hay as well. We are on grass growing land. That is a strategic strength. It just took us too long to realize that. While our feed costs on a cwt. basis are not significantly different than those of more conventional dairies, our other operating costs are only 40%-45% of what they were in a freestall operation. Capital needs are also less because we need less "stuff."
We use approximately 1,000 acres for this 1,300-cow modified grazing operation. We have additional acreage which is presently being used for beef cows and recreation. A double-12 herringbone milking parlor is our limitation. We are into paying off debt, not incurring debt. When we are in a position to build a larger parlor from cash, we can think about expansion.
The question for 2015 now becomes, even if we could make it through another 2009 in better shape than before, do we have to go through that again? The answer is no. We signed up for the new Margin Protection Program at the $6 level at 90% production. Our approach was to not over-analyze futures markets. We actually looked at the past instead, and looked what the returns would have been if we had MPP coverage in 2009 and 2012. The premium was less money than either our property taxes or our property-casualty-liability insurance. Pay the premium and just keep going. That does not mean that we can never lose money in the dairy business. However, the MPP does mean we will limit any losses to fairly modest amounts.  
Joe and Suzanne are very active in their community. They expect their son, Charley, to join the family business when he completes his education and gains at least a couple of years' experience working for someone else first.