Published on:
15:53PM Aug 14, 2014
Comparing your cost of production and margin basis to the new MPP can be a very powerful tool for your operation.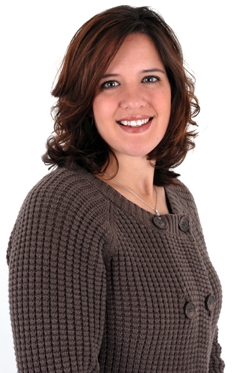 By Lori Teigen, AgStar Financial Services
It is hard to believe that August is here already. It seems we were all just dealing with a wet spring and getting crops planted. Now, over the next few weeks, we'll be making chopping decisions and planning for the second half of the year.

So far 2014 has provided great opportunities for producers through profit margins and IOFC (income over feed costs). The average Class III milk price for 2014 is $21.71/cwt with average 2015 prices just around $18.00/cwt. Protein prices droppedoff the past few months, but strong components on your dairy are adding $2.50-$3.50/cwt basis. Producers are taking advantage of the market opportunities and realizing profits ranging from $3.00-$4.50/cwt. Producers' cost of production are expected to drop slightly with lower feed costs in the second half of the year with 2014 crop being fed.

Is the Margin Protection Plan right for your operation?
A hot topic right now is the opportunities provided by the Margin Protection Plan (MPP) in the Farm Bill. Granted, there are several questions left unanswered but thebasic premise is it is a voluntary margin protection plan is being offered for producers. If you participate in MPP, you are not eligible to also participate in LGM. The exact implementation date is not yet known but understanding your cost of production and margin basis compared to what the MPP would provide, is going to be a very powerful tool for your operation.

The basis of MPP program is all about protecting and managing margins. Margin management is necessary to the long term success of your operation. While simply cutting costs today to reduce expenses can be a short term fix, it may not be the long term solution you need. Remember that margin management requires discipline and consistency as markets are constantly changing. Keys for margin management are knowing both your cost of production and cash flow requirements, but also understanding the markets to be able to take advantage of margins at the right times.

In the Midwest, because of our feed costs, we have an advantage of margins compared to other regions. I would encourage you to look at the NASS prices for milk and feed and do a comparative analysis of what prices your farm actually received during the time frame you're analyzing. Use this information, along with your cost of production, to determine what level of protection may be best for your farm in order to protect the margins needed to ensure long term profits.
Other financial considerations:
It can be very easy to get caught up in day to day activities to stop and see how your farm is performing.. How is your dairy performing not only year to date but compared to budget? Things to consider when evaluating financial performance include:
IOFC (Income Over Feed Costs) and evaluating feed efficiency. This also includes evaluating and realizing your feed shrink on your farm, but also bunker/feed storage management.
Managing net herd replacement cost. Net herd replacement cost/cwt. isthe difference between the cost of a replacement heifer and the value of the replaced cull cow. We are seeing record high cull prices. Manage your herd and animal health program to ensure you are receiving top prices for cull cows particularly with strong heifer replacements.
How strong is your working capital position? Working capital is king. It gives you the flexibility to manage your cash flow and be proactive rather than reactive when faced with potential adversity. When will milk prices correct and is your dairy ready for what that happens? Continue to get revolving lines of credits, vendors and accounts payable paid down to keep working capital strong.
Evaluate capital expenditures. With the end of the year quickly approaching, evaluate if the capital expenditure is a need vs. a want and make sure it is a realistic capital expenditure you can handle for the next 12-18 months. We are already seeing producers with strong profits in 2014 and sometimes we use capital purchases to avoid taxes. Rememberthis one time purchase will have a long term impact on your cash flow.

The markets are offering great opportunities for your farm. I encourage you to take the time to learn about the MPP program to see if it is a good fit for your dairy and continue your best management practices to ensure your long term success! Best wishes for a safe and bountiful harvest coming up.
Lori Teigen is a Dairy Industry Specialist at AgStar Financial Services. More content from Lori and AgStar's other industry experts can be found at AgStarEdge.com