Published on:
06:41AM Nov 26, 2012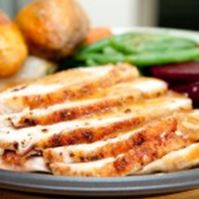 I always make a 20-24 pound turkey just so I will have plenty to make our favorite leftover dishes.  Depending on when you made your Thanksgiving Dinner this weekend you might still be wondering what to do with those leftovers.  Here are a few ideas………………. Click the recipe title to see them at www.kristinashouse.com. 
Best of Thanksgiving Casserole
 
Also on posted to www.kristinashouse.com this week.......
Suzanne's Turkey Tortilla Soup
Kristina's Classic Turkey Tetrazzini
You could also take the Easy Tetrazzini recipe and make that with leftover turkey rather than canned chicken.
There are two great ways to comb through the site – at the very bottom of the homepage you can select Archives to sort by date or Categories to sort by topic.  Check out www.kristinashouse.com where we are living it up in the land of four seasons of fun!