Published on:
03:48AM Sep 12, 2018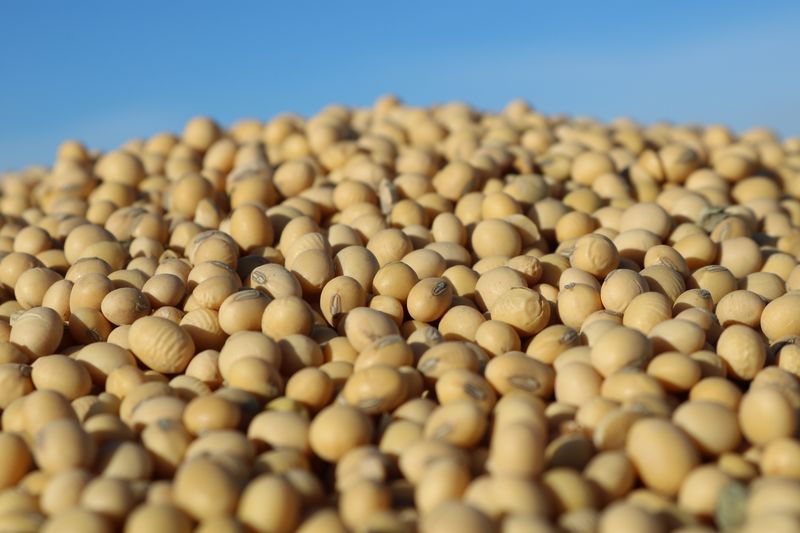 The soy markets came under pressure today. The usda release will come tomorrow. It makes little sense to make bold predictions. I will say the weekly progress showed a 2% increase in beans. A late in the year increase perhaps indicating the aug, sept weather has added yield. The market, it appears, is anticipating a further increase in yield. Adding bushels. This will come in as a record number. The Brazilian is planting. The anticipated area to climb by 5% or so. This represents a record. The incentive really has been to add bean acres. This is unprecedented. I continue to watch the African flu scenario as it plays out in China. It is my opinion this is just getting going. This could potentially change the protein landscape. Stay Tuned. There is a big push globally to gain market share into China. This is especially true in oil and oilmeals. This will be the norm as China looks to change its suppliers. This is a fact that I also think will be part of the permanent landscape. There are many changes to the landscape. There are many facts to consider. The one fact not in question is that we have record bean supplies. The demand part of the equation is at present a moving target.
The corn was quiet. The numbers tomorrow will be important in my opinion. A 1-2 bushel change either way could have lasting implications. I err on the side of being friendly. The US appears in a nice situation to gain exports as we move in the fall winter months. The story remains the same. I will await tomorrows numbers for further commentary.
to discuss please call 800 993 5449  [email protected]
" IF YOU TAKE NO RISKS, YOU WILL SUFFER NO DEFEATS. BUT IF TAKE NO RISKS, YOU WIN NO VICTORIES " - RICHARD NIXON
BE WELL