Published on:
19:04PM Sep 05, 2018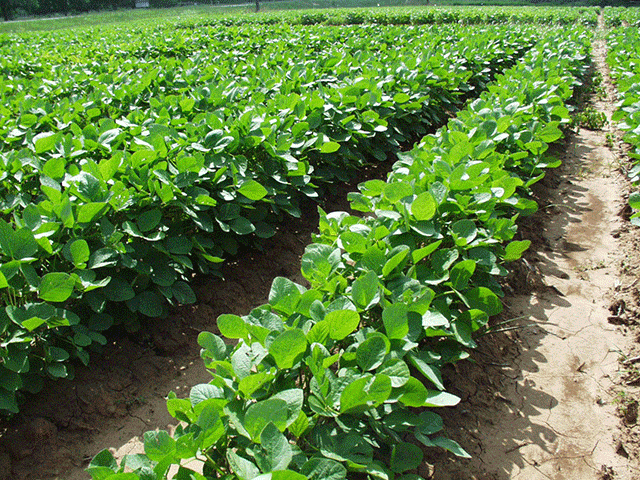 The soy lower today. Moderately so. I don't have a lot to say today. There is a lot baked in the cake. The US crop is finishing in a very positive light. It seems probable, based on private estimates, that the bean yield will increase from the last USDA report. This is significant as the SA planting is underway. The common belief is that the Brazilian acreage will increase on the year. For various reasons. The one aspect of the market that I find perplexing is the lack of overall interest in The China pig issue with the African flu. This to me is significant. The 9th case reported today. The UN has called an emergency meeting with surrounding countries and China to attempt to curtail the spread. This is my theory - it is not if, but when, this really becomes a problem. It does not appear China has the correct procedures for safety in place. This remains to be seen. It just appears to me that this could potentially have a major impact.
The corn was down today. The wheat remains under pressure. The wheats ability to rally may be a bit early. The corn however, in my opinion, has a nice story that lasts into the new year. The US will play a role in the export market. The USDA report is a key element next week. It is a question as to the final yield. The implications to corn could be very significant.
For a conversation, 312 208 8837 or jwalsh@walshtrading.com
" IMPOSSIBLE IS A WORD ONLY TO BE FOUND IN THE DICTIONARY OF FOOLS " NAPOLEON BONAPARTE
BE WELL
Walsh Trading, Inc. is registered as a Guaranteed Introducing Broker with the Commodity Futures Trading Commission and an NFA Member. ​

Futures and options trading involves substantial risk and is not suitable for all investors. Therefore, individuals should carefully consider their financial condition in deciding whether to trade. Option traders should be aware that the exercise of a long option will result in a futures position. The valuation of futures and options may fluctuate, and as a result, clients may lose more than their original investment. The information contained on this site is the opinion of the writer or was obtained from sources cited within the commentary. The impact on market prices due to seasonal or market cycles and current news events may already be reflected in market prices. PAST PERFORMANCE IS NOT NECESSARILY INDICATIVE OF FUTURE RESULTS. ​

All information, communications, publications, and reports, including this specific material, used and distributed by Walsh Trading, Inc. ("WTI") shall be construed as a solicitation for entering into a derivatives transaction. WTI does not distribute research reports, employ research analysts, or maintain a research department as defined in CFTC Regulation 1.71.