Published on:
18:48PM Apr 14, 2016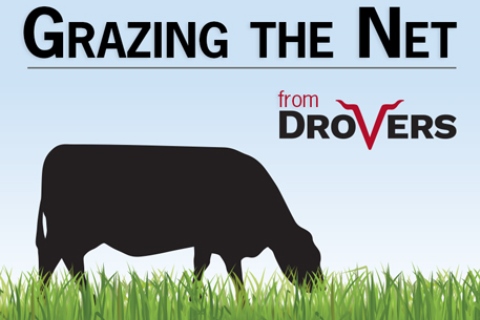 Health officials are worried about the dangerous words of Robert DeNiro. The award-winning actor appeared on The Today Show yesterday encouraging people to see "Vaxxed: From Cover-up to Catastrophe," and repeated the long-debunked theory about the link between vaccines and autism.
DeNiro's comments met heavy criticism from the media and medical community who tried to tamp down the crazy. At least 15 studies have found no relationship between vaccination and autism, yet the words of a few celebrities can confuse parents and endanger children.
Paul Offit, a pediatrician at The Children's Hospital of Philadelphia told NBC News, "It saddens me to think that someone as intelligent as Robert DeNiro believes there is a vast international conspiracy involving hundreds of researchers, academicians and public health officials to hide the truth."
Chipotle Profit Goes Poof
According to data compiled by the location-based app Foursquare, Chipotle is likely to report a 30% decline in same-store sales for the first quarter of this year.
The data from Foursquare's 50 million users also finds formerly loyal Chipotle customers have been frightened away. Last summer, 20% of its customers made up 50% of Chipotle's foot traffic, according to Foursquare's data, but, those loyal customers were 50% more likely to avoid Chipotle since news of the health scandals broke. Another report, Piper Jaffray's survey of 6,500 teenagers, suggests Chipotle's popularity with young consumers is sinking.
More 'Roo In Your Stew
Scientists have compiled a list of foods they expect on Australian's menus in 2050, with changes based on predictions of climate change. Aussies will be eating more kangaroo and fewer fruit and vegetables, according to the experts. The team of entomologists, atmospheric scientists, dieticians and economists  also say one of the biggest changes to how Australians eat will be to the way they think about food and waste.
The news was greeted warmly by John Kelly, from the Kangaroo Industry Association of Australia, who said, "Kangaroo has been the red meat of choice amongst Australian consumers for the last 40,000 years, so it's really only in the last 100 years or so there's been a bit of a hiccup in its marketing program and I think we're turning that around."
Red Meat Road Rage
"Of all the crazy accusations clueless commentators lodge against the consumption of animal foods, few are as whacked-out as one that's making the rounds online: Eat meat, go nuts." Drovers.com columnist Dan Murphy has the story.