Published on:
21:42PM Aug 03, 2016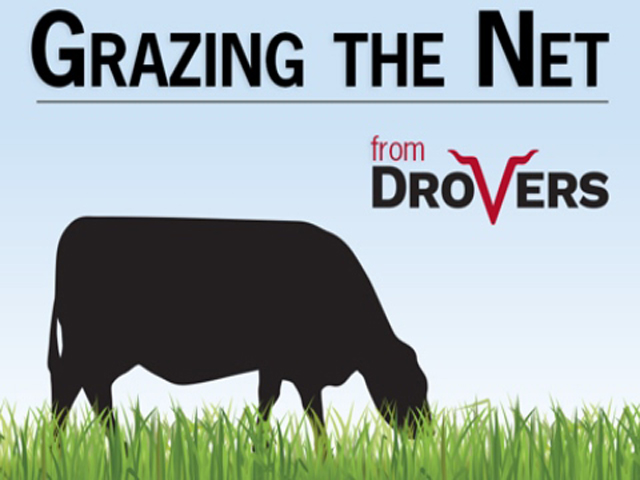 You won't hear British PGA golfer Andrew "Beef" Johnston asking his caddy for a "tofu putter" or a "salad wedge." More likely he'll be asking for a "hamburger driver." Johnston garnered a lot of buzz earlier in the season when he teed up a hamburger on the driving range, living up to his nickname.
He has since went on a burger bender in New York City and signed a contract endorsing Arby's.
Now, PETA wants "Beef" Johnston to swear off meat and eat vegan. Oh, and they'd like him to change his nickname to Andrew "Tofu" Johnston.
Johnston had a simple response for the animal rights activists, "It's my name basically so won't change." Sadly, Johnston's nickname comes from his teenage days when his friends called him "beef head" because of his bushy hair.
Olympics and Agriculture
The opening ceremonies of the Olympics will be kicking off on Friday. Chants of "USA! USA! USA!" will be heard around America for the coming weeks, but some states will have more Olympians to root for than others. California, Texas and Florida lead the pack in Team USA representatives. States where there are more cattle than people like Montana, North Dakota and Wyoming have very few or no representatives.
Emily McClellen, a Wisconsin native and farm girl nearly made her Olympic dreams come true in swimming.
While there are many athletes who won't be making the trip to Rio de Janeiro, Dow technology and sustainability leader Julio Natalense is excited to be working with cattle in Brazil to improve the beef industry's environmental footprint.
Dog Days for Feedlots
The dog days of summer are here for cattle producers as red ink continues seeping into feedlot ledgers. Cattle feeders recorded average losses of $24.43 per head last week, but nearly $10 less in red ink compared to the previous week, according to the Sterling Beef Profit Tracker. The margins represent a $75.90 per head decline over the $51.47 per head gains last month, according to estimates developed by John Nalivka, president of Sterling Marketing, Vale, Ore.
Quiet Killer
There is a quiet killer lurking in rural America.
For U.S. Secretary of Agriculture Tom Vilsack, the opioid painkiller epidemic in America is anything but abstract. It's a deeply personal problem that afflicted his own family growing up in rural Iowa.
Quietly, opioid painkiller addiction has proven deadly over and over again. Nearly 10 million U.S. adults reported misusing prescription opioids in 2012-13. In 2014, drug overdose deaths totaled 28,648 – more than are killed in motor vehicle accidents.