Published on:
19:15PM Feb 29, 2016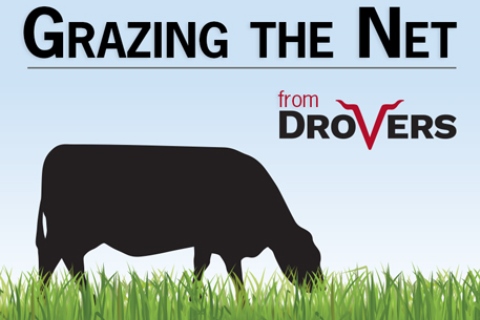 You have to be careful what you believe from the Internet – present company excluded, of course. For instance, Chipotle has had such a bad few months there must be something sinister to blame. Aliens, perhaps? Nope. Chipotle's E. coli and norovirus outbreaks were "the result of the biotech industry unleashing bioterrorism attacks." Say what?
That's the view of a blogger who's apparently competing with Food Babe and Dr. Oz to win this year's coveted tin foil hat for the most batsh*t crazy, anti-science comments actually circulating in cyberspace. The claim is that because of its anti-GMO stance, Chipotle's meat supply was purposefully spiked with E. coli by undercover agents of the "biotech mafia." If true, Chipotle would be outraged, except, it politely said this: "We have seen some of those conspiracy theories, but haven't seen any evidence to support them."
As in, don't bother us right now because we're really busy training the troops to wash their hands.
How to Sell a 535,000-Acre Ranch
Finding a buyer for Texas' fabled Waggoner Ranch required someone with special talents. That man was Dallas real estate broker Bernie Uechtritz.
It was a once-in-a-lifetime opportunity, but the Waggoner Ranch was also something of a white elephant, spanning six counties and almost 800 square miles.
The marketing plan included print and digital advertising in 120 countries and in 40-something languages. "That ranch had a lot of billionaires go through it in the past year or so," Uechtritz said. "It's the kind of property that brings these kinds of people out of the woods."
Last October six potential buyers put up $15 million cashier's checks. "It sorted the men from the boys, the real from the not real," Uechtritz said. At the end, billionaire Stan Kroenke bought the ranch, which shot him to fifth place on the largest American landowner's list. Uechtritz and two others received estimated commissions of $6.25 million. Dallas Morning News columnist Cheryl Hall's account of the sale is fascinating.
$65,000 Worth of Thin Mints
Oscars host Chris Rock brought his razor-sharp wit to last night's awards ceremony, the one he said is "otherwise known as the White People's Choice Awards."
Hollywood, he said, wasn't "burning-cross racist," but it was "sorority racist. It's like: 'We like you, Rhonda, but you're not a Kappa!'" Later, Rock turned the glamorous event into a Girl Scout cookie bonanza. With a captive audience of Hollywood's über- rich, Rock said, "I want you to reach into your millionaire pockets and I want you to buy some of my daughter's Girl Scout cookies."
They did. Later in the show he revealed the Oscar audience had spent $65,243 on Thin Mints, Peanut Butter and other Girl Scout cookies, including $20 from Vice President Joe Biden. A review by The Los Angeles Times said: "Chris Rock's hot mess of an Oscars show: powerful, confounding, possibly revolutionary."
Farmer Sends B.S. Message to Trump
When Donald Trump stops in Columbus, Ohio, for Super Tuesday tomorrow, farmer Jarry Slankard hopes the Republican front-runner sees his note. Slankard used cow manure to spell out NO TRUMP in letters large enough that even airplanes could see the message. AgWeb's Ben Potter has the fermenting story.