Published on:
20:13PM Jun 20, 2016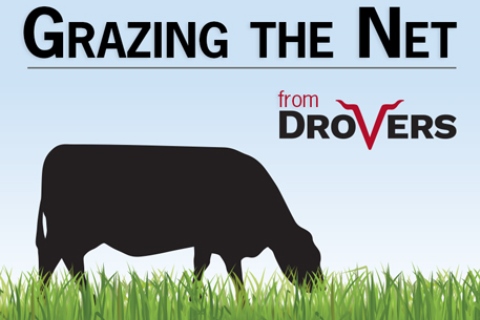 Think the worst was over for Chipotle? Nope. Last week the chain was hit with another lawsuit, one filed by its own shareholders against the company in Denver District Court. The suit claims "Chipotle's executives and board of directors conspired to unjustly award themselves, 'hundreds of millions of dollars through a corrupt stock incentive plan.'" The suit alleges that execs "acted on insider information" and sold "tens of millions of dollars in shares" prior to the outbreaks of food borne illness in several of their restaurants. Opps! We also learned last week Chipotle's new steak sucks.
Which is "weird because their old steak also sucked," says Barfblog's Doug Powell.
The food safety issues forced several changes to menu items. Steak is now cooked on low heat at an offsite facility, then marinated and grilled at the store. Chipotle spokesperson Chris Arnold told Business Insider, "If there is any difference, it's that the steak may be more tender than it was before," to which Barfblog says, "LOL. There's no way that's true."
The Problematic Species
Scientists and researchers have spent decades studying the wildlife at Yellowstone. This summer, park officials will begin doing field work on humans.
Such work is necessary because the visitors at Yellowstone – long on degrees and short on common sense – have become a danger to the animals and themselves. In May a visitor mistakenly hauled a baby bison calf to ranger station because he thought it was cold, though that was just one of many incidents. A group of men walked off the boardwalk onto the delicate thermal features of the Grand Prismatic Spring. A woman was struck and killed by a vehicle after crossing the road to view an eagle. A woman was charged and knocked to the ground by an elk. A 13-year-old boy was burned after falling into a hot spring at the Upper Geyser Basin. And last week, a 23-year-old man died when he wandered from the designated boardwalk and fell into an acidic hot spring at the Norris Geyser Basin.
Yellowstone has now hired a full-time social scientist to study visitor expectations and how the park can deliver more effective safety messages and protect the park's resources.
Horse Slaughter Controversy Still Rages
Nearly a decade after the last three horse slaughterhouses closed in the United States — including two in Texas — the trafficking of American horses for slaughter continues and the controversy burns as fiercely as ever. Since 2007, almost a million American horses have been sent to Mexico and Canada to be butchered and exported to Europe and Asia, where local palettes find the meat a delicacy.
Dairy Influence on Beef
Beef is a by-product of the dairy industry and rarely has a major influence on dairy industry production decisions.  However, dairy animals contribute a significant portion of total animal slaughter and beef supply.  The impact of dairy on beef markets varies over time depending on long term trends and short term market conditions in both beef and dairy markets.  The dairy cow herd has been relatively stable over the last 20 years varying less than 4% from 9.0 to 9.3 million head. By contrast the beef cow herd has varied by over 18% from 29.0 to 34.5 million head over the same period.