Published on:
20:33PM Oct 10, 2016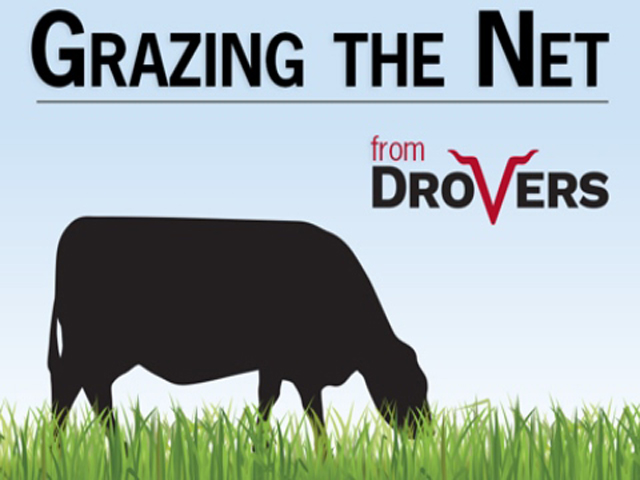 Friday's Youth Livestock Auction at the State Fair of Texas saw Clifford, the big red steer named Grand Champion, sell for a record $131,000. Fourteen-year-old Jagger Horn of Jones County 4-H, raised the steer and will take home $30,000 of the proceeds, with the rest going to the State Fair of Texas Youth Scholarship Program.
III Forks Steakhouse and Big Tex Champion Club offered the winning bid for the fourth consecutive year. John D. Harkey Jr., founder and CEO of III Forks's parent company, Consolidated Restaurant Operations, Inc., and a lifelong rancher, says Clifford, like the three grand champions before him, is headed to pasture at Harkey's Hill Country ranch. "He'll live with his three buddies," Harkey said. "They're like celebrities."
The Beef With Indian Politics
Thirteen months after an Indian man was lynched for having beef in his freezer, one of the accused has mysteriously died in jail, leaving the Indian government to deal with another crisis.
In an opinion piece by Mumbai-based Sidharth Bhatia claims, "Even by the brazen standards of hyper-nationalism that have been foisted on us in recent times, the draping of the national flag on the body of Ravi Sisodia, one of the accused in the Dadri lynching case, marks a new and obscene low."
Ravi's family claimed that it is an "extra judicial killing", an allegation that has been strongly rejected by the Uttar Pradesh police. A doctor that examined Sisodia says, "the symptoms are that of dengue or chikenguniya."
ABC Seeks Dismissal of "Pink Slime" Case
ABC anchor Diane Sawyer, correspondent Jim Avila and the network are asking a South Dakota judge to dismiss a $1.2 billion defamation lawsuit over the network's reports on a meat producer's lean, finely textured beef product, which critics dubbed "pink slime."
Court documents reveal how ABC gathered information on Beef Products Inc., and defended their work, arguing it was in the public's interest. BPI's lawsuit, filed in 2012, claims ABC's multiple reports misled consumers into believing that the product was unsafe and led to the closure of three plants and roughly 700 layoffs. The case is currently slated to go to trial in June. BPI could be awarded as much as $1.2 billion.
Solving Cattle's High Supply a 'Tough Task'
In the cattle markets this week, Tim Hackbarth of Zaner Ag Hedge gives his impression of the immediate outlook. Near-term markets are still bearish with cash prices still slipping, trading 102 in Texas and Kansas this week, he says. "Boxes are still weak – not supportive with all the huge placements and marketings numbers we've seen on the recent Cattle on Feed reports," he says. "There are still some heavyweights out there, adding to an already ample near-term supply, yet another bearish sentiment."