Published on:
20:39PM Dec 02, 2015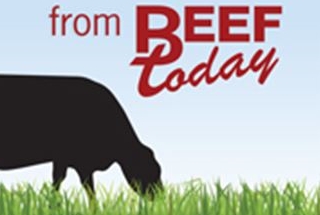 The U.S. Congress has less than a week to fix its country-of-origin labeling (COOL) boondoggle. That's because the World Trade Organization (WTO) will issue its final ruling on December 7, which will determine the level of retaliatory tariffs Canada and Mexico can impose.
And our trade partners to the north and south stand ready to drop the tariff hammer the moment WTO fires the starting pistol. They've asked for $3 billion, and amateur Congress watchers can see this train wreck coming. Lawmakers must proceed down one of two tracks – before Monday: pass legislation to fully repeal COOL, or amend COOL to act as a "voluntary" rather than a "mandatory" program.
Kansas Senator Pat Roberts said in a statement, "there's a lot of will in the Senate to repeal COOL and prevent retaliation."
Feedyard Breakeven At $170
Calculated breakeven prices for cattle shipped from feedyards last week were $170.12, according to Sterling Marketing, Vale, Ore. USDA's reported 5-area average cash price last week was $126.82 per cwt., or $43.30 short of breakeven. That means cattle feeders lost an average of $562 per head last week, $20 per head more than the previous week. The ongoing market wreck has pulled feeder cattle prices about $437 per head lower over the past five months.
Lock Hack
It seems like every time you get on the Internet - especially social media - somebody is sharing a brand new "life hack." Like turning a toilet paper roll into a phone speaker or Doritos make excellent kindling for a fire. You know, things that will change your life.
Well, maybe some of these life hacks aren't that useful, but here is one that might come in handy.
A YouTuber by the name of bosnianbill shared how to open a Master Lock without key. All it takes is a few taps with a hammer to the side, a little pressure and the lock is opened. Sure is a lot easier than busting out the bolt cutters when your neighbor or landlord forgets to give you the new key for the gate.
Brucellosis Quarantine in Wyoming
A herd of cattle in Wyoming has been quarantined after a cow test positive for brucellosis and another herd is currently being tested.
It has not been determined how the herd in Park County contracted the disease, but it is likely attributed to wildlife. Officials are currently waiting for results on the blood work from the Sublette County herd to confirm if the cattle have brucellosis. Previous brucellosis cases from 2003-2011 were all caused by exposure to elk in the northwestern portion of the state. The herds will remain quarantined until passing three consecutive tests without a positive brucellosis carrier. Five other herds of cattle are also under quarantine because they may have come in contact with the brucellosis cow.