Published on:
20:30PM Jul 29, 2016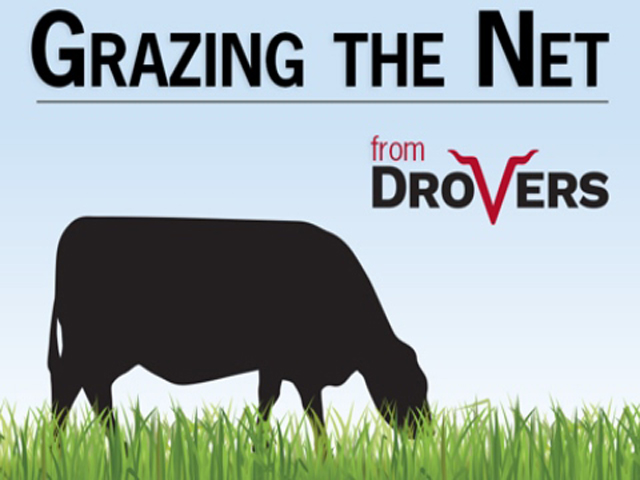 Rock Ridge Farms, a dairy in Oregon is being sued for $210,000 after their cows defecated on the neighbor's organic farm.
The lawsuit filed by Simington Gardens claims the organic farm had to throw away contaminated squash and leafy greens. Also, the exposure to manure halted all production on the field for 120 days. According to court documents the cows escaped their holding pen or pasture around midnight on April 16, 2014. A few hours later the owners, Chuck Eggert and son Charlie, gathered the cows.
"We work hard to be good neighbors and trust that this will come to a fair resolution," Charlie says. Simington Gardens wants $70,000 for crop loss because organic food standards wouldn't allow manure application within 120 days of harvest. Because it involves produce Oregon law lets the amount be tripled. Ironically, Rock Ridge Farms is also an organic farm.
Friday Funnies
Fun stories we've stumbled upon while composing this week's GTN. 
Hot Enough for You
After a somewhat mild June across much of the country (and Northern Hemisphere), July rolled in with a heat wave. In New York, the hot July temperatures caused horse manure to spontaneously combust.
For a lizard in Saudi Arabia it was hot enough to send the reptile sprinting across the desert in search of some shade from a parked SUV. That week temperatures hit 116.6°F in Riyadh, Saudi Arabia.
It doesn't look like things will get much better with the next three months bringing above-normal temperatures.
Coming Soon: Chipolte Burgers
Chipotle Mexican Grill Inc is stepping up to the plate with hamburger joint it hopes will rival chains like In-Out Burger and Shake Shack.
The burrito giant is opening its first burger place in Lancaster, Ohio this fall. On the menu at Tasty Made will be just hamburgers, French fries and milkshakes. What you won't mind on the menu is meat sourced from livestock ever treated with antibiotics or conventionally raised produce.