Published on:
17:12PM Jul 22, 2016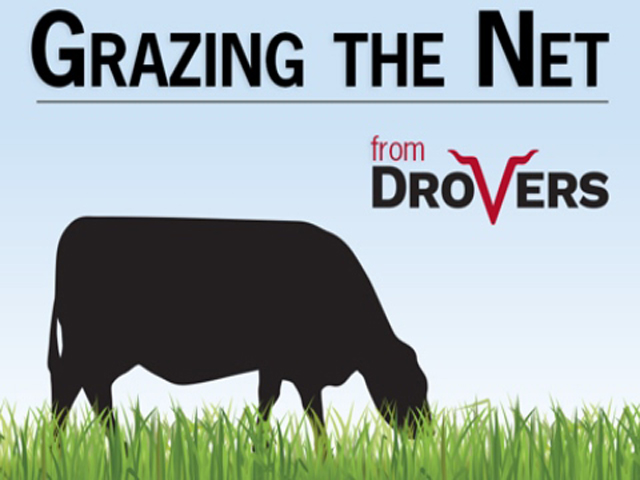 A South Dakota ranch lost 93 heifers in the fall 2013 blizzard known as Atlas. The owners specifically had insurance on the cattle covering drowning, and they hired a veterinarian to perform an autopsy on 8 to 10 of the heifers to determine cause of death.
But when they filed the insurance claim it was denied, which led to lawyers getting involved, which led to different opinions of "drowning." One might think that when a veterinarian determines "the cattle's lungs were saturated with water their airways obstructed with foam from air trapped with water," and "he also found clear liquid in all airways and running from the cattle's noses," it's an open and shut case.
Not if your client is the insurance company and you can argue that the carcasses were not found in water. The lower court sided with the insurance company, but the South Dakota Supreme Court ruled that indeed the cattle had drowned and the lower court was wrong. In a 5-0 decision, the high court said the veterinarian "speculated that during the storm, the cattle inhaled large quantities of rain and then snow, resulting in a lack of oxygen and eventually cardiac arrest and death." Yep, that would be drowning.
Blogger's Rights?
The trouble with the Information Age is that anybody with a smart phone and access to social media is now a critic. (Present company excluded, of course, since we began in the leather helmet days.)
There's a growing rift between food critics and food bloggers, especially those bloggers who are wannabe critics seeking free food. That's right, self-described food bloggers are asking for free meals in return for writing favorable reviews. Ummm….that's not a review, that's asking for ransom.
Friday Funnies
Fun stories we've stumbled upon while composing this week's GTN.
The Top 10 coolest things about being a farmer
State Fair butter cow sculpting starts, butter Star Trek planned
This 86-Year-Old Woman Fought Off a Thief with Bacon
Your Horse Can Stay In the Barn Now That This Cattle-Herding Robot Is Here
Did You Miss National Junk Food Day? Here's How to Catch Up
Missouri Couple Arrested After Alleged Naked Ride on Stolen Lawnmower
Here's Why You Should Always Use Your Parking Break at the Dock
Remove Cattle From Toxic Tall-Fescue
"In this heat, remove cattle from toxic tall-fescue pastures," says Craig Roberts, University of Missouri Extension forage specialist. "Get them onto nontoxic grass with shade and plenty of water." While rain in July benefits corn and soybeans, it spurs growth of toxic tall fescue. Livestock farmers must be alert to heat stress added by toxins in the lush grass.