Published on:
19:00PM Aug 19, 2016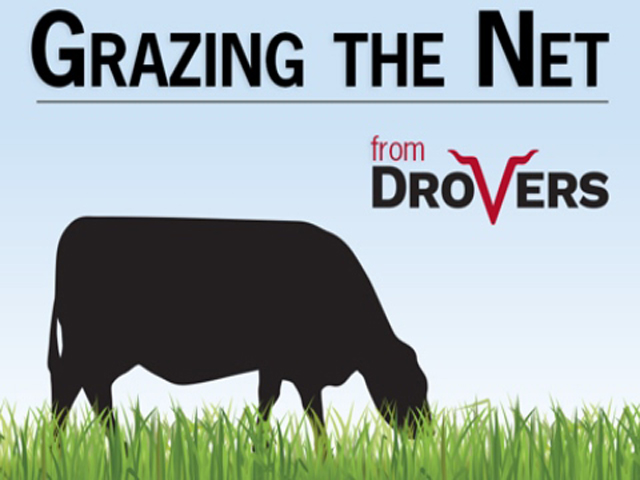 Bloomberg reported a couple weeks ago that vegan-food manufacturer Hampton Creek was pumping up sales of its Just-Mayo by buying back its own product through contractors sent to Kroger, Costco, Walmart, Target, and Whole Foods stores around the country.
The fake veggie-mayo demand was further spread by contractors instructed to call store managers pretending to be customers interested in Just Mayo.
Now, the Securities and Exchange Commission has opened an inquiry into whether Hampton Creek broke the law by not disclosing the scheme to buy back product. Grubstreet.com reports the "sketchy-sounding program went down in 2014 when Hampton Creek raised $90 million from big-time venture capitalists." Despite the controversy, Hampton Creek is experiencing rapid growth in the egg-free category.
Friday Funnies
Fun stories we've stumbled upon while composing this week's GTN.
Waggoner Ranch Cowboys
When Stan Kroenke bought the historic Waggoner Ranch six months ago there were about 26 cowboys on the half-million-acre ranch.  
Photographer Jeremy Enlow, who spent three months on the ranch and has published "Cowboys of the Waggoner Ranch," says about one-third of the cowboys "either retired, were let go, or quit." He says Kroenke "also closed the cook shack, which has been operational for decades."
Enlow's objective for publishing the book was to document and preserve the cowboy way of life for future generations. "I think that this is more important than ever, because decisions about the Waggoner Ranch are being made in Montana and Los Angeles."
Online Cattle Auction To Resume
An online U.S. cattle auction that ranchers and traders hope will restore transparency to livestock pricing and reduce volatility in futures contracts is set to resume operations in September following a three-month halt, its owner said on Thursday. The online auction, called the Fed Cattle Exchange, and the review by the U.S. Government Accountability Office (GAO) aim to address concerns that cash and futures prices do not accurately reflect the markets for cattle. The markets have come under scrutiny following a sharp setback in prices in the second half of last year from record levels reached in 2014.