Published on:
20:36PM Dec 03, 2015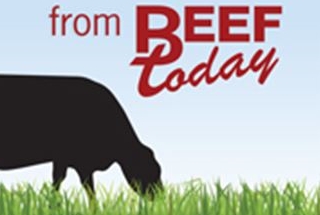 If you've watched the show COPS you've seen a few idiots get hauled to the clink in the back of a squad car. In Norman, Okla., a real jackass had to sit in the back seat this week. His name is Squishy the miniature donkey. Squishy was running loose on a road just outside the Oklahoma City suburb, so Robin Strader called the cops.
Officer Kyle Canaan pulled up to the scene and was able to coax the donkey into his car. He rolled the window down and it fit perfectly. Squishy must have felt right at home when he opted to use the bathroom in the car during the four mile ride. "I mean, I must have got it right after breakfast, because there was a lot," Canaan says. Maybe next time the police will bring a trailer to haul livestock, but we're guessing there have been a few arrested criminals who have made bigger messes.
Meat Cures Hangovers?!?
Hangovers have been an excuse for calling in sick to work, not making it to class and three movies about some guys who can't keep track of their friend. Now there appears to be a cure... a meat cure for hangovers. A London business called Serious Pig has a snack that allegedly curbs the effects of drinking to excess. The cure is aptly called Hangover Cured.
Hangovers are costly for businesses in the U.K. at an estimated $392 million in lost productivity during the holidays, so if the meat treat can help in anyway it would be beneficial.  Charlotte Stirling-Read, a nutritionist with the Association for Nutrition, likes the idea of eating something before drinking. However, she thinks there are "healthier options" than dining on cured meat.
Nutritionist Angela Dowden begs to differ, saying, "nibbling on high quality meat protein at the same time as drinking is a really good idea" because the amino acids help neurotransmitters that send signals throughout the body.
Cuba. Capitalism. Cattle. Carne.
The days of the Cuban Missile Crisis ushered in almost half a century of disconnect between the U.S. and its nearby island neighbor. Now, there is an effort to revive a once flourishing cattle industry in Cuba to help put carne (beef) back on Cubans' plates. Florida businessman John Parke Wright is no stranger to the beef industry or Cuba. He is a member of the Lykes family who own one of the largest cattle ranches in Florida and also had a Cuban ranch the size of Manhattan before the start of the communist Castro regime. For the past decade or so, Wright has been working on improving the Cuban beef industry. Wright has aided in bringing genetics from top U.S. herds, including $50,000 worth of semen from one Red Brangus bull. That semen might be the seed of a capitalist revolution in Cuba.
Investors Sue South Dakota Over Folded Packer
Foreign investors are suing South Dakota because of a failed beef processing plant.
"The project did not have any favorable or competitive position and did not have sufficient capital to commence operations and generate revenue," the lawsuit said. Half of the 70 Chinese investors put in $530,000 apiece for a total investment of $18.55 million towards Northern Beef Packers.
The plant opened in 2012 but quickly folded and was sold at a bankruptcy auction in 2013. Now, under new ownership the plant is hoping to cater to the hala and kosher markets.