Published on:
18:47PM Jan 08, 2016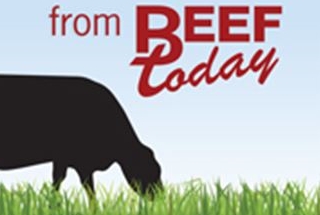 Mike Rowe's image is familiar. He was the host of "Dirty Jobs" from 2005 to 2012, and he's now the star of "Somebody's Gotta Do It," on CNN.
But earlier this week someone with a striking resemblance to Rowe, down to the grey hoodie and dirty ball cap, robbed a Chase bank in Medford, Ore. Police have a suspect in custody, but Rowe commented on his Facebook page.
"I've also been spotted in Medford on more than one occasion, (a lovely town by any standard.) However, I am not '5'6"- 5'8" tall with a small to medium build.' The last time I was 5'6" - 5'8" I was in the 6th grade. And the 'small to medium' ship sailed some time ago." Rowe also says he can prove he was in Kansas at the time of the robbery.
Friday Funnies
Fun stories we stumbled upon while composing this week's GTN.
Kosher Cannabis & Fake Meat
It's 2016, so we're trying harder to be politically correct…at least until we ran across this company that thinks kosher marijuana is important. Really? Marijuana users want kosher? Yep, apparently because some cannabis is used in baked goods so it needs to be certified kosher.  
Which is a good transition to the certified silly vegan butcher shop set to open this month.
It's billed as the "world's first" vegan butcher and calls itself The Herbivorous Butcher. "The shop will sell a range of plant-based meats and cheeses…" Wait, plant-based food would be…well…salad. So, we're really talking about salad smashed together so hard you need a butcher knife to cut it? Sounds awful. So much for our New Year's resolution to be more PC.
PETA News
Driving down Interstate 35 near Duluth, Minn., Steven Peterson spotted a deer in the icy Kettle River. He shot a video of his rescue of the deer that went viral on the Internet, and earned Peterson a "Compassionate Action Award" from PETA.
The animal rights group was not so endeared to the "Bacon Boy" video that also went viral. Easton Beach is the star of the video in which he encounters the taste of bacon for the first time. Most folks found the video funny, but PETA said, "you're adorable, but meat is still murder."