Published on:
18:36PM Nov 13, 2015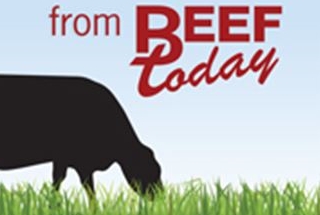 We've deduced South Koreans are starved for entertainment. How else to explain mukbang, which is the Korean word for watching strangers binge eat.
According to NPR, "Korean viewers are so glued to watching strangers binge eating that the live-streamers consuming calories in front of webcams are becoming minor celebrities in Korean culture."
If all of this seems like a headscratcher, one mukbanger explains that her viewers are on a diet so they are eating vicariously through her. Don't laugh, around suppertime 45,000 Koreans are watching, and top-ranked mukbangers make as much as $10,000 a month, not counting sponsorships from food and drink brands.
Storm Chaser Saves Cows
Must see video from an Oklahoma storm chaser.
Von Castor, who normally chases tornados for Tulsa's NewsOn6, was spotting fires earlier this week as gusty winds drove flames across rangeland in northeast Oklahoma. One wildfire burned 10,000 acres on Wednesday. While on his patrol, Von noticed a herd of about 20 cattle trapped inside a pasture as a wildfire rushed toward them at about 100 feet per minute. He crawled through a barbed-wire fence and opened a pipe gate to give the cattle an escape route, all of which was captured on his dash cam. The fires destroyed winter range and burned stored hay across much of the region.
Friday Funnies
Fun stories we stumbled upon while composing this week's GTN.
Million Dollar Tomatoes
That's what they'll grow on Jeff Greene's estate now that's he's taken the 25-acre... er... ranchette off the market. We're calling the produce "million dollar tomatoes" partly because it will be organic, but mostly because the land is valued at upwards of $10 million per acre. That valuation is questionable, of course, since Greene has had zero luck trying to find a buyer for his soon-to-be organic oasis in the middle of Beverly Hills. In fact, Greene – a billionaire real estate magnate – once listed his ranchette for $195 million but found no buyers even after he dropped the price to a more modest $149 million. Living quarters on Greene's organic farm is a mere 53,000 square feet, with 21 bedrooms and 23 bathrooms.