Published on:
17:07PM Nov 04, 2015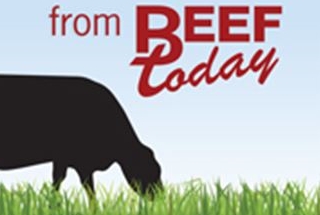 As long-time Royals fans we were happy to see the team win a world championship – yet utterly dumbfounded by yesterday's parade. Kansas City officials were expecting 250,000 people at the parade but 800,000 showed up!
That's in a city of roughly 460,000 with a metro area of 2 million. Chaos. One woman went into labor (why was she there?) but emergency services couldn't be called because cell phone service was equal to 1985 when the Royals last had a victory parade – there was none. You can imagine the other problems – traffic, porta potties in short supply.
Our takeaway? If 800,000 Midwesterners can be motivated to punish themselves in the city's largest traffic jam to attend a parade most couldn't see so they could throw confetti at millionaires, why wouldn't Food Babe, Dr. Oz and other snake oil salesmen be able to convince them their food is poison?
Hope for "Godzilla El Niño"
An early November storm brought more than a foot of snow to Lake Tahoe, and other parts of the Sierra Nevada received up to 30 inches. That's good news for California and the rest of the West, where residents are hoping to end a historic drought. The El Niño forecast to hit California this winter could make a significant contribution to the state's water resources, and melting Sierra Nevada snow provides one-third of the state's water.
The expected powerful El Niño has officials warning Californians to get prepared. FEMA has encouraged everyone to buy flood insurance and they're telling residents to make necessary precautions now. In your car, FEMA recommends having extra gas, a blanket, and a window breaking hammer in case you get swept off the road in a flood.
Michigan Man's Natural Steriods
If you want to be a "Michigan man" and play football for the Wolverines you'd better eat beef and drink milk. University of Michigan head football coach Jim Harbaugh shared on his radio show the "natural steroids" that are part of his diet regimen. "I truly believe the No. 1 natural steroid is sleep and the No. 2 natural steroid is milk, whole milk," Harbaugh says. "Three would be water. Four would be steak."
Chipotle Copes
We're quick to criticize Chipotle, so we think it's only fair to acknowledge the big burrito baker when it does good.  
In the wake of an E. coli outbreak that caused Chipotle to close 43 stores "out of abundance of caution," company officials say they have hired food-safety consulting firms and is testing ingredients. In a statement, chipotle said it is doing a deep cleaning of the locations and discarding all the food in the closed stores.