Published on:
18:00PM Jul 24, 2015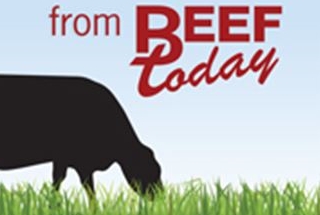 Disappointed in the taste of those store-bought eggs produced by some long-suffering hens housed on a factory farm? RentTheChicken.com may be the answer for you.
Jenn and Phil Tompkins, Freeport, Pa., have rented chickens to about 200 customers in 12 states since launching their home-based business two years ago. Rent The Chicken provides a chicken coop, two or four egg-laying hens, 100 pounds of food (non-GMO or organic feed available, of course – $50 extra) and instructions on how to "keep your chickens happy." The cost of knowing where your food comes from? $400 for two chickens, $550 for four. Ahh, but those omelets!
Grist's Slaughter Story
We've been watching Grist.org's series about meat with interest.
We expected it to portray livestock and meat production in a most unflattering light, and there was some of that. But Nathanael Johnson does an admirable job of including balance and reality to the series. His interview with Temple Grandin, for instance, was quite good with some common-sense reality the anti-meat folks should absorb.
Today's installment, "What's It Like to Watch a Slaughter?" gave us pause. We imagined gory descriptions of animal abuse and suffering. There was none of that.
Johnson visited the UC-Davis slaughterhouse to observe and report on the process and how it made him feel. At the end, Johnson bought a bag of pepperoni with parmesan at the University's meat shop. "I was still a little shaken from watching those steers die, but that didn't translate into any reluctance to eat meat."
Friday Funnies
Fun stories we stumbled upon while composing this week's GTN.
Food Labeling Measures
The House passed the Safe and Accurate Food Labeling Act Thursday which would establish a voluntary system for providing information about foods that contain GMO ingredients. The Senate was busy with COOL, or country-of-origin-labeling. Senators John Hoeven (R-North Dakota) and Debbie Stabenow (D-Mich.) proposed a voluntary COOL bill that might address consumer preferences and the U.S.'s ongoing World Trade Organization issues with Canada and Mexico over COOL.