Published on:
19:23PM Jun 19, 2015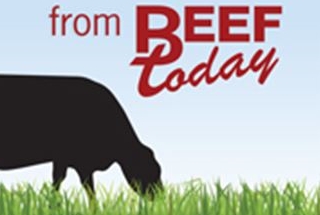 That's right. County and state fair time is upon us again, with Michelle Obama-mortifying visions of fat-fried glory, from the deep-fried peanut butter and jelly sandwich to the deep-fried bubble gum to deep-fried corn on the cob. We're sensing a pattern here. And if you build up a thirst, there's always deep-fried beer.
'Farm' and 'Father' are Both Verbs
Sunday, try to flag Dad down on the hay mower for a few minutes and thank him for teaching you some of the most valuable lessons a farm kid learned and a father never realized he was teaching: Heading to the house before dusk counts as a day off. Farm kid is as farm dad does. Better is one handful with peace than both hands full with trouble. Thanks, Dad.
May Your Light Shine on Charleston, as on the World
The sun rises over a Charleston, S.C., still shocked by the incomprehensible murder Wednesday of nine men and women of God, and the inevitable political opportunism has begun. Without professing to have the answers, we do offer for consideration the words of President Woodrow Wilson, addressing a national commission more than a century ago on the role and future of the threatened—even then—rural church. "Legislation cannot save society," Wilson wrote. "Legislation cannot even rectify society." Law only works, Wilson said, when it merely sums up the moral judgment the community has already reached. Looking back a century, it's clear to see how society has drifted from that anchoring morality. But no less clear should be our way ahead. Whether in the soil of spring, the body of country churches or the soul of our neighbors, the farmer's familiar faith in something bigger, nobler than ourselves is the only truly transformative power. It's a  light that can illuminate justice from America's heartland, Wilson promised. "God grant that it may always shine," Wilson prayed, "and that in many a humble heart in quiet country churches the flames may be lighted by which this great light is kept alive."
Hottest Health Trend: Human Breast Milk
Described as a "clean" super-food that's more digestible than cow's milk, boosts the immune system, pumps you up in the gym, cures erectile dysfunction and battles cancer, human breast milk has become today's  hot new milk product. But some scientists are warning that buying the all-natural product off Craigslist is not the health boost some may think it is. We can only imagine what the factory farm pumping to meet this consumer demand might look like.