Published on:
17:29PM Aug 29, 2016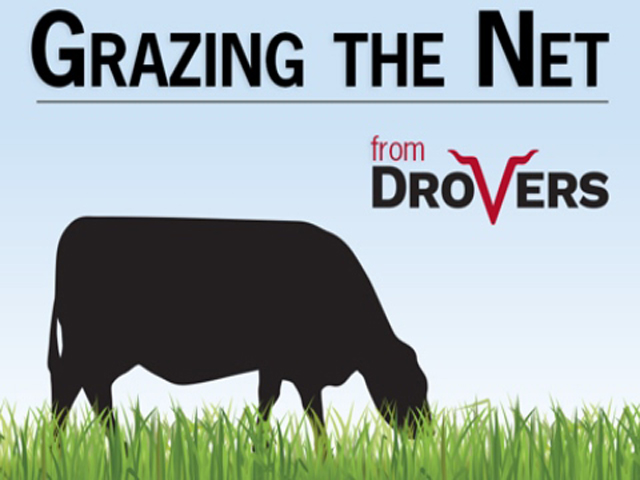 A group of …well…unconventional farmers in Washington believe they've found a way to make pork chops better than pot-laced brownies. They're feeding their pigs marijuana.
Cannabis is legal in Washington and growers usually have an excess of leftover stems, roots and trimmings from their plants, so some pig farmers are now feeding the leftovers to their pigs.
Seattle butcher, William Von Schneidau is a fan of the new pig ration, saying he's "always believed that meat's flavor can be enhanced through a guided diet." An added bonus for the pig farmers is that when the pigs eat pot they get the munchies – and eat more.
Preposterous PETA
Though the folks at PETA are rarely described as sensible, their continuous litigation on behalf of Naruto, the Indonesian monkey that took a selfie with a wildlife photographer's camera in 2014, is over the top. How strange is it that PETA won't accept that a monkey can't seek damages in a U.S. court? "This case — winner of the U.S. Chamber of Commerce Most Ridiculous Lawsuit of 2015 award — is poised to retain its title in 2016," writes Andrew J. Dhuey, attorney for the photographer. Dhuey says the monkey lacks standing to sue, and now so does PETA.
That's because the initial lawsuit was filed with a primatologist acting as the primate's "next friend," which is a party that helps someone who lacks the legal capacity to sue on their own. Now, likely aware the silly suit was going nowhere, that primatologist has dropped out of the lawsuit. That just leaves PETA, which has "alleged no relationship" with Naruto and no standing in court.
Osage Celebrate Ranch Purchase
Oklahoma's Osage Indian Tribe purchased a 47,000-acre ranch from Ted Turner earlier this summer. The $74 million purchase was funded by casino profits. "The owners of this land are now 20,190 Osages," Osage Principal Chief Geoffrey Standing Bear said.
By next year the Osage Tribe hopes the property will be used as "a refuge for sacred bison, a classroom for our people, a place where Osage companies and individuals will conduct profitable cattle operations, and the site of well-regulated (for-profit) hunting and fishing." He expressed hope that the land will help Osage youth "reconnect" with tribal culture and traditions.
#NoBull
Chipotle has some competition in New York. The startup restaurant is called Dos Toros, with 11 locations in Brooklyn and Manhattan, but it's planning to expand to other parts of the city — and maybe beyond. Like Chipotle, Dos Toros does fast-casual Mexican food and is best known for its burritos. Dos Toros also uses fresh, sustainably sourced ingredients.