Published on:
20:59PM Oct 12, 2016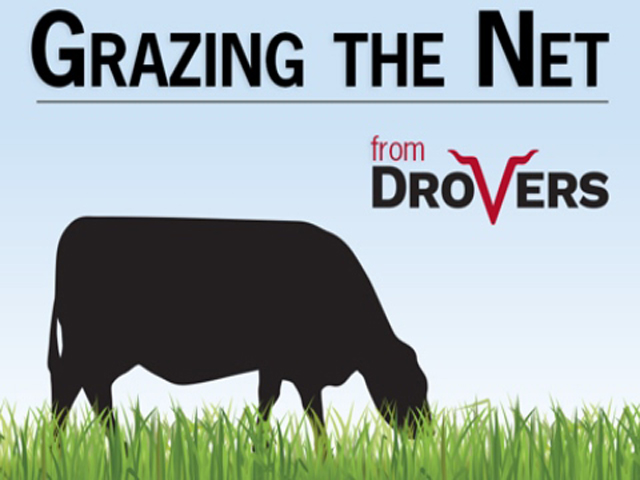 Let's face it, there's plenty of reasons to be in the doldrums. The cattle markets seem stuck in reverse, we still have nearly four weeks until this bizarro election is over, and America's biggest meat company is investing in fake meat.
It's enough to make you want to have a drink. Or, at least seek some form of stress-relief. How about a manicure? But not just any manicure, we're talking a vegan manicure!
What? That would be a manicure where therapists only use products that are "cruelty-free, 100% vegan, and also free from the 'Big Five' of toxic nasties often found in nail polishes: DBP, tolune, formaldehyde, formaldehyde resin and camphor."
That's how to get your nails in tip-top, toxin-free shape.
Monsatan on Trial
Fear is the bread and butter fueling the fake Monsanto Tribunal to be held this week at The Hague. Science deniers are set to host the trial to pretend to prosecute Monsanto for crimes against humanity.
The stunt, as The National Review calls it, will be held in a small school in The Hague, not the International Criminal Court, from October 14 to 16 to "hold Monsanto accountable for human-rights violations, for crimes against humanity, and for ecocide." Forbes calls it "a glorified meeting of the who's who of anti-biotech science deniers."
The outcome of the farce is certain as participants have already said "the Tribunal will deliver an advisory opinion that holds Monsanto morally, legally and financially accountable." Critics call the company the world's most evil, often referring to it as "Monsatan," and decrying the enormous power the company welds just by its shear size. Oh?
The Genetic Literacy Project calls Monsanto a dwarf, noting it is roughly one-half the size of John Deere, one-sixth the size of Nestlé and 1/32 of Walmart. In revenue, it's on a par with Whole Foods.
Vintage Beef
We haven't tried the beef produced by this French farmer, and at $3,200 for a rib steak it's not likely we will anytime soon. But Alexandre Polmard says his family's meat treatment called "hibernation" allows customers to order vintage cuts because the meat can be kept for any length of time. The process blows cold air at speeds of 120 kilometers per hour over the meat in a -45 F environment.
Of course, the world's most expensive beef must be served with a dose of warm fuzzy.
"My family wouldn't dream of raising animals in sheds where they have no space or room to roam."  Polmard also says he talks to his animals daily, ensuring their lives are as comfortable and stress-free as possible. "All the love and attention we give our animals comes through on the plate when you taste it."
Protect vaccines from heat, cold and sunlight
Vaccinations are a key component to preventative care in any producer's herd health plan. Proper handling of vaccination drugs is critical to maintaining the product's efficacy.