Published on:
18:59PM Dec 09, 2015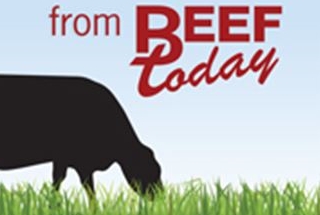 Words matter. President Lincoln, for instance, needed just 271 words and slightly more than two minutes to deliver "one of the greatest and most influential statements of national purpose," the Gettysburg Address. Infinitely less inspiring are the 360 words from Johanna Gresko, "If you're smart, you'll go vegan," an editorial published in Penn State University's Daily Collegian.
Gresko turned vegan after realizing the "BS that was being fed to me by the meat and dairy industry." There's more rubbish: "I know that consuming animal products in any way contributes to one the most heinous, violent, senseless, environmentally dangerous, unhealthy and unobserved industries in the world to date." Gresko, however, doesn't win the daily prize for most outrageous anti-meat claim (though it does register a 7.9 on the GTN BS-meter). That goes to Nzinga Young, vegan business writer at HuffingtonPost.com, who warns if you're planning on swearing off meat as a New Year's resolution, you need to do so by December 29, because, "you don't want to carry undigested animal products into the New Year." Sadly, there are those among us who will carry stupidity into the New Year.
Norovirus With Integrity
If you're running a nationwide restaurant chain that's seen a 30% dip in stock prices since October, the last thing you need is a headline in The Washington Post wondering, "What in the world is happening to Chipotle?"
Our answer is karma. Last month Chipotle closed 43 stores temporarily in Washington and Oregon after an E. coli outbreak. This week at least 80 Boston College students are sick with norovirus after eating at Chipotle. Illnesses linked to Chipotle have been reported in nine other states.
Sustainability Builds Demand
Packers and retailers are placing a greater emphasis on sustainability from suppliers. They view that effort as necessary to better connect with modern consumers and demonstrate their corporate responsibility. Corporate partners such as Tyson, Cargill, Wal-Mart and McDonald's have embraced sustainability and believe it's important to growing demand. Sustainability is "critical," says John Butler, CEO of Beef Marketing Group, Manhattan, Kan., who also served as co-chair of Beef Industry Long Range Plan Task Force. "Building trust with consumers is the path to growing beef demand."
Oil Rallies After Fall to 7-Year Lows
Crude oil futures spiked higher this morning after the Energy Information Administration reported the first fall in crude stockpiles in nearly three months. But that rally just pulled oil off seven-year lows near $37 per barrel.