Published on:
21:09PM Dec 01, 2015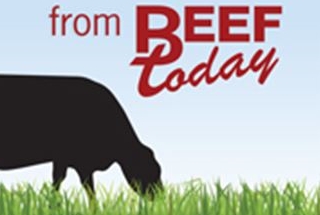 More than a decade ago, Texas Monthly described the Waggoner Ranch: "It's second only to the King Ranch in size, and second to none in its history of drink, divorce and dissension. For years, its two feuding clans have agreed on only one thing: They want to break up their vast eight-hundred-square-mile spread and close this chapter of Texas history."
The ranch has been on the market most of this year for $750 million, and the Wall Street Journal reports the sale will be done by year's end.
The looming sale inspired photographer Jeremy Enlow to spend some time with the ranch's cowboys, and his self-published book, "Cowboys of the Waggoner Ranch," sold out 1,500 copies. He's printing more and one might interest the cowboy in your life. The Dallas Morning News provides a gallery of Enlow's effort to document the daily life of the 26 Waggoner Ranch hands, who take care of the cows on the spread that has been called "the nation's biggest ranch within the confines of a single fence."
Deputies Named In Idaho Rancher's Death
The Idaho Statesman has confirmed and reported the names of the Adams County, Idaho, sheriff's deputies involved in the shooting death of rancher Jack Yantis on Nov. 1. The Idaho State Police and the FBI are conducting separate investigations into the incident after the Yantis family claimed the shooting was needless. Adams County sheriff Ryan Zollman had withheld the names of the deputies during the investigation out of concern for their safety. The Statesman story was published late yesterday.
Canadian Growing Pains
Our neighbors to the north are going through a similar cattle cycle with an expanding herd. Prices for live cattle fell 7.6% during the month of October in Canada, the largest decline in eight years. Consumers are seeing record prices at the grocery store. Canada's cowherd is at its smallest numbers in 22 years because of factors like drought, flood and mad cow disease. Analysts from Canfax expect heifer retention to increase 5% in 2016. "We've now shifted. Expansion is occurring and looking forward to 2016, 2017, we're looking at a fairly big increase in beef supplies," says Brian Perillat, a senior analyst at Calgary-based Canfax.
Icy, Rainy Thanksgiving in Cow Country
Thanksgiving weekend wasn't a time for beef producers in the Southern Plains to sit back and feast on turkey.
Oklahoma and Texas both were blasted with ice and heavy rains. "Most cattle in the region did not have winter hair coats; the wet hides and cold temperatures that followed are having nutritional and performance impacts on both feedlot and grazing cattle," says Derrell Peel, Oklahoma State University Cooperative Extension livestock marketing specialist.
A little further north in Kansas rancher Debbie Lyons-Blythe shared her experience feeding cattle during and after winter storm Cara.