Published on:
20:49PM Oct 13, 2016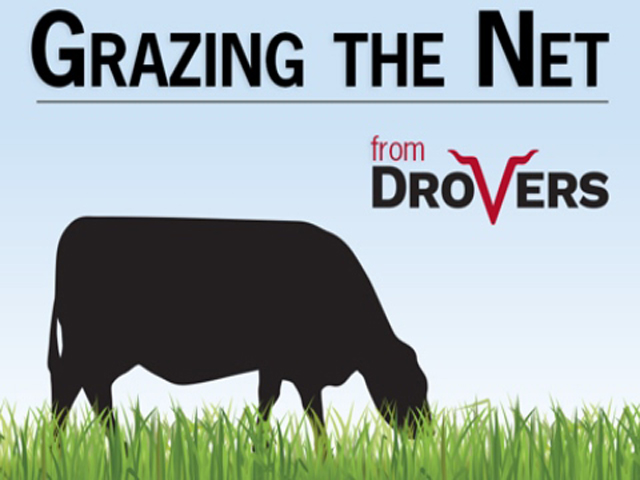 Tuesday we told you about Tyson Foods taking a 5% stake in a veggie burger company, Beyond Meat.
It's a jaw-dropper, especially when you consider Tyson folks put one out of every five pounds of meat in the grocery store. Alas, we aren't the only ones to notice Tyson has invested in a business that could reduce the consumption of meat. Our friends at PETA are shouting the news from their rooftop.
"Eating vegan is on the rise, and animal abusers are taking notice," according to a PETA blog post. Being vegan is also annoying, and we aren't the only ones who think so.
Eccorazzi published a list that is both funny and accurate. Samples: "One vegan said no when I offered them Cheetos once, who does that?" "Your restaurants smell like kale and sadness, no thanks." "It doesn't matter if I have a splash of cream in my coffee. I'm a powerful human who thinks it's cool to steal milk. Deal with it." And GTN's favorite: "I just don't love chickens."
Cattle Rustling India-Style
The proliferation of surveillance cameras has produced some interesting clips of bad guys caught in the act. Cattle rustling is not a common subject on such surveillance videos because most cattle don't hang out around convenience stores or Walmart parking lots.
But in places like Mahemdavad, India, where cows are sacred to many, it's not unusual to find a bovine loitering along a side street. Still, two thieves rustling a calf is not shocking – until a surveillance video allows us to witness the culprits stuffing a (500-pound?) flop-eared calf into the backseat of a small car that would be cramped quarters for a small dog.
Antibiotics Lecture at KSU
A panel of beef industry professionals will address the issue of antibiotics in beef production at the 13th installment in the Upson Lecture Series, held at 4 p.m. Nov. 8, in Forum Hall in the Kansas State Student Union. Four industry experts are included on the panel: John Butler, CEO of the Beef Marketing Group; Lora Wright, Beef Supply Chain Division Manager, Office of Animal Well-Being and Food Safety Quality Assurance for Tyson Fresh Meats; Mike Apley, Professor of Kansas State University College of Veterinary Medicine; and Dennis Hecker, Senior Vice President Quality Assurance at Wendy's International.
Does Efficiency Equal Sustainability? Part 2
After several years of discussion, "sustainability" in beef production still means different things to different people.