Published on:
20:31PM Sep 11, 2015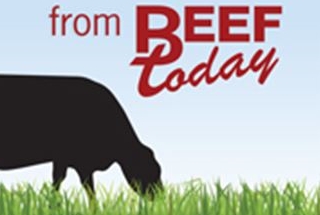 Many western ranchers have been left to cope with the aftermath of one of the worst fire seasons in memory. Beef Today associate editor Wyatt Bechtel toured one of the hardest-hit areas last week, Oregon's Canyon Creek Complex Fire, with rancher Ken Holliday and filed a stunning report. With hundreds of cows in the path of the fire, Holliday and his family rushed to open gates to give them an escape path. Bechtel's photos of the aftermath tell a traumatic story.  
In California, a fast-moving wildfire near Sacramento has forced evacuations this week.
Got Milkers Mr. Trump?
While politicians spew rhetoric about how they would implement immigration reform, a new report from the National Milk Producers Federation suggests both farmers and consumers would suffer the consequences. Half of all workers on U.S. dairy farms are immigrants, the study shows, and the loss of those workers would nearly double retail milk prices and cost the U.S. economy nearly $32 billion. The report, which includes the results of a nationwide survey of farms, found that one-third of all U.S. dairy farms employ foreign-born workers, and that those farms produce nearly 80 percent of the nation's milk.
Friday Funnies
Fun stories we stumbled upon while composing this week's GTN.
The Top 10 indications to dislike your neighbor
J. Watt got distracted by a hamburger during a press conference
Do not take a selfie with a rattlesnake
All The Uses For Baling Twine Explained
Tastes Like Bacon?
"They are meaty and crunchy and have a prawny, bacony flavour when roasted," says Neil Whippey, of Grub, describing the sensation of eating cricket. "They aren't squishy and horrible." Whippey is an insect farmers and distributor and he's seeking to gather a share of a European market for edible insects estimated to be worth $73 million by 2020. Of course he thinks crickets taste like bacon.