Published on:
20:16PM Apr 22, 2016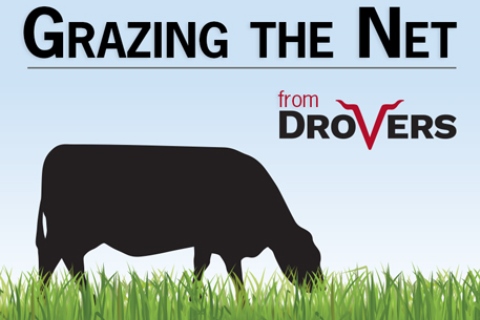 Here's a shining example of why you must tell your story. Ty Higgins is an Ohio native working as a farm radio broadcaster for Ohio Ag Net.
His rural-roots trace back to a dairy farm, so it's understandable that he was upset when he learned his 6th grade daughter was shown "Food, Inc." as part of the curriculum in health class.
Higgins made a point of contacting the teacher to let her know he was "disheartened to hear that this misleading, propaganda-filled movie was part of a health class curriculum." Then he got a call from the principal. A good call. He told Higgins he watched the film and realized it wasn't intended to teach kids anything about food, but produced to scare them "into not eating it." Higgins made a difference in his corner of the world. Please pass it on.
Friday Funnies
Fun stories we've stumbled across while composing this week's GTN.
Solitary Eating
It's the new normal. The Hartman Group says the data is "nothing short of revelatory." Fifty-three percent of breakfasts, 45% of lunches and 24% of dinners are eaten alone in America, making solitary eating "a normal part of modern life."
Their research also suggests "the top reasons consumers use alone eating is to recharge and indulge in 'me time.'" While it's unlikely any of the respondents said they ate alone in the cab of a tractor during planting, or grabbed a handful of cookies on their way to the barn to check on their heifers, it is important to note that your customers no longer fit into a traditional demographic. The Hartman Group says their findings present "new opportunity spaces to market to the vast number of adults who are increasingly eating alone."
Venezuela Ordered to Pay British for Ranches
An international arbitration center has ordered Venezuela to pay British cattle company Vestey Group nearly $100 million for the nationalization of cattle ranches, pilling fresh pressure on the cash-strapped leftist government.
Venezuela's late president Hugo Chavez in 2005 sent in soldiers to seize major ranches and repopulate rural areas largely abandoned since Venezuela's oil industry took off in the 1920s. Chavez's nationalization drive, which also included the energy and steel industries, has landed Venezuela in dozens of major arbitration disputes, many of which have come to fruition in recent years.