Published on:
18:44PM Nov 07, 2014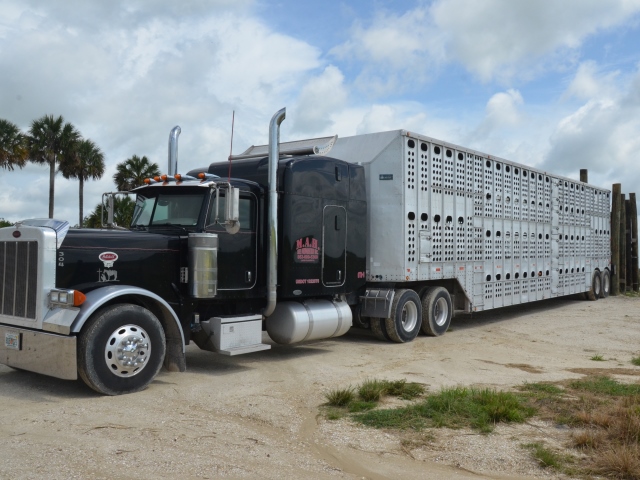 Note to self: If you have an outstanding warrant for a narcotics violation don't haul a three-day-old dairy calf in the back seat of your car. That's what a California man did, and it landed him in the local pokey. Police say the calf might have been stolen. Ya think?
 
GMO Labeling: No 4, Yes 0
Ballot measures to force companies to label foods containing GMOs lost in Colorado and Oregon this week and in Washington and California last year. But the issue is far from settled. Oregon's margin was razor-thin, and supporters of GMO labeling say, "we're going to keep bringing this fight – bigger, better, smarter, more strategic."

Supporters of GMO labeling are befuddled that polls show them winning in the weeks and months prior to an election, only to see the initiative go down to defeat. Sure, money and advertising make a difference, but ballot measures also provide companies an opportunity to tell their side of the story.
 
What Would Jesus Do?
That's a question one might ponder following the remarks delivered on behalf of Ghanaian Cardinal Peter Turkson in St. Paul Wednesday. At the "Faith, Food & the Environment: The Vocation of the Agricultural Leader" conference, Turkson asked whether global agricultural giants "accept the food sovereignty of every nation and region? ... Is that what is best for humanity and the environment?"
 
HSUS Sues FDA Over Ractopamine
In a lawsuit filed this week the FDA is accused of not adequately assessing the impact of ractopamine on food safety, the environment, animal welfare and farm workers. The suit was filed by the Humane Society of the United States (HSUS), United Farm Workers of America and the Center for Food Safety and other groups. The FDA first approved ractopamine for swine in 1999, and it is estimated than more than half of all U.S. hogs are currently fed ractopamine.