Published on:
18:39PM Nov 14, 2014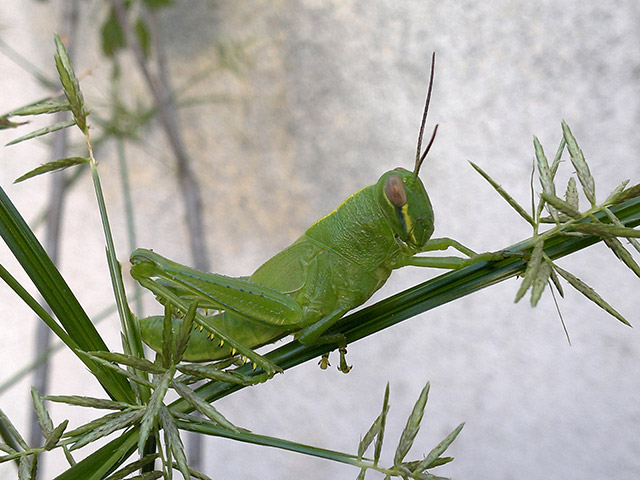 At least when it comes to eating bugs, though for vastly different reasons.
Here's the argument for eating bugs: insects are nutrient-dense, low-impact critters that thrive in densely packed conditions, eat agricultural waste and reproduce exponentially without human intervention. Here's the answer: We're not eating the damned things!
 
Presidential Pig Problem
When you're linked as a possible candidate for president, reporters look for the broader meaning in nearly everything you do. Such is the case with New Jersey Governor Chris Christie, who may or may not allow legislation to stand that would ban the use of gestation stalls for pigs. Lots of pigs in New Jersey, you ask? Nope, lots of activists.
But if Christie doesn't veto the bill it will be hard for him to campaign in the nation's first presidential caucus, held in Iowa, where they raise more than a few pigs.
 
Oh, Canada! GMO Labels?
Rachael Parent has dedicated her life to mandatory GMO labeling in Canada.
She's 15. The media, of course, loves this story.
Young, smart kid fighting government red tape and Big Agriculture to improve the safety of food. Except, well...scientists and bureaucrats in Canada say the same thing American scientists and bureaucrats say: "Currently, there is no...scientific evidence, that says genetically modified foods are unhealthy," Health Minister Rona Ambrose said. "It is impossible for us to mandate a label, because our labels have to be based on evidence."
 
Beef Demand Is Awesome
Meat lovers want more beef than cattlemen can produce. That's evident from the fact that real per capita expenditure for beef – a measure of demand – is up 5.2% from a year ago, and 9.1% more than any of the last five years, according to Steve Meyer, president of Paragon Economics.