Published on:
11:57AM Sep 17, 2012
Characteristics that can bring about real change for the better among your dairy's employees.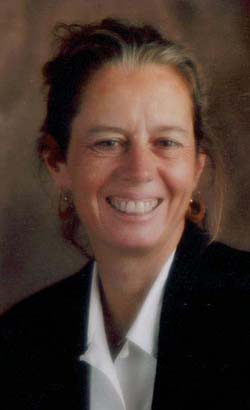 By Shaun Duvall, Puentes/Bridges
I promised in this article to write about ways to be a servant leader on your dairy. I have to start, however, by saying that this style of leadership suffers from a negative image.
When we think of the business world, we don't think of servantship. Rather the opposite. And that was my thinking when I began learning about leadership. I thought being a leader was telling people to do stuff and making sure they do it. Though it can be this, there is so much more, and so much more ability to cause real change for the better in your organization.
I found four characteristics of a servant leader from Wikipedia which I'll briefly describe below, and then a way to practice that on your dairy.
1. Listening. The servant leader particularly needs to pay attention to what is spoken and unspoken in the management setting. This means relying on his inner voice in order to find out what the body, mind and spirit of subordinates are communicating.
When you have an employee meeting, plan for time to really listen to your employees. It should be more than just a cursory "Is everything OK? Or anything else?" Your intuition, if you listen, can tell you also so much. This is certainly a help with employees of a different culture than yours.
2. Empathy. A servant leader understands and empathizes with others. Workers may be considered not only as employees but also as people who need respect and appreciation for their personal development. As a result, leadership is seen as a special type of human work, which ultimately generates a competitive advantage. A servant leader tries to help people solve their problems and conflicts in relationships, because he wants to encourage and support the personal development of each individual. This leads to the formation of a business culture, in which the working environment is dynamic, fun and free of the fear of failure.
Here, an example is helping an employee with some issue they are having. If you are in a position to make a small loan and deduct later from a paycheck, do so. If you can help him or her arrange housing, do so. Remember, you owe them more than just a check.
3. Persuasion. Servant leaders don't take advantage of their power and status by coercing compliance. Rather, they try to convince those they manage. This element distinguishes servant leadership most clearly from traditional, authoritarian models. If you want people to follow you, you need to convince them of what you want to do.
Continuous training in milking procedure is an example. When they don't do it the way you want, just keep explaining without getting angry. Your job is to train them. Excel at it.
4. Building community. A servant leader identifies means to build a strong community within his organization and wants to develop a true community among businesses and institutions.
This goes far beyond having Christmas parties. It means travelling to meet families of your Latino workers if possible. It means you may need to attend their children's baptisms, things like that. It means helping them, and allowing them to help you as well.
Food for thought. I'm interested in your reactions.
Puentes/Bridges is a nonprofit organization that, under Shaun Duvall's direction, promotes cultural understanding, particularly in the dairy industry. Duvall also operates SJD Language & Culture Services, LLC, a translation and interpretation business. For more information, contact Shaun Duvall at [email protected] or (608) 685-4705.