Published on:
11:37AM May 02, 2011
Visiting the hometowns of your dairy's employees builds understanding and cements relationships. Here's a look at trip itineraries, costs and other details.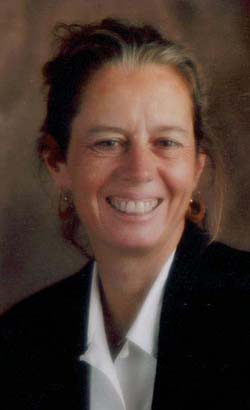 By Shaun Duvall, Puentes/Bridges
You are most likely a dairy producer if you are reading this. If you have a medium to large number of cows, you probably have Latino employees to do your milking and barn chores. If that is the case, ¡Dichosos ustedes! Lucky you!
I wear many hats on my 40-plus dairies, from interpreter to mom to cultural consultant, to trainer, to friend of both the producer and his/her employees. There are many cultural hurdles and misunderstandings that I must explain in the course of a day.
When the producer has been on a Puentes/Bridges trip, these hurdles become much less significant, and the satisfactions equally more satisfying.
The Puentes/Bridges trip is designed for dairy producers but is not exclusive to them. I have taken more than 150 people from Minnesota, Wisconsin, Illinois and Iowa to Mexico. We have gone to very remote corners of Mexico, where many of the folks milking our cows come from. I can briefly describe the itinerary, the experience and the cost to you. This is a trip that is planned uniquely each year, depending on the participants. We follow a general itinerary, but there is also a lot of variation.
One itinerary is a 10-day trip with four days of intensive Spanish classes in a rural setting, living with a middle-class family, cultural and archeological study tours, and then a visit to an area where the family of one of your employees would live. The second itinerary is a seven-day version without the classes and homestay. Rather than archeological tours, we visit agricultural sites in the area of your employees' homes. Both itineraries take place in early November.
The cost for the 10-day trip will be somewhere around $3,000, all-included, except for a couple of meals. (Departure is from the Minneapolis/St. Paul airport). The shorter trip is about $2,500, with the same departure location. The detailed itinerary will vary depending on who is traveling, where their employees are located, and if they want me to arrange a visit to their town and a meeting with families.
If you're interested, let me know. You must commit by late August so I have time to arrange the visits and the other activities.
The benefits to you as a producer are:
• seeing the reality of rural Mexico;
• understanding why people are here to help support their families;
• meeting the families, which cements and assures an improved working relationship;
• learning that we are not that different.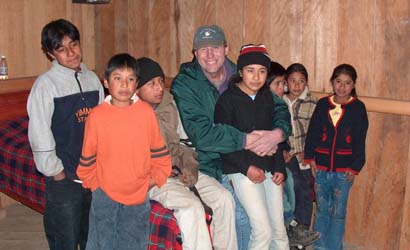 Wisconsin dairy producer John Rosenow (center) meets with his dairy employees' family members in Veracruz, Mexico.
Many of those who are here working are from rural areas, as are we. Many suffer from lack of infrastructure, economic development and support in their communities, as we did or currently do. You understand the crisis they face on a daily basis to support their families and that planning for the future is often a luxury. You understand that their challenges are not that different from the ones our grandparents or great grandparents faced.
You see the strength of the Mexican family. You understand why so many sacrifice years away from their families to offer their children a chance to "seguir adelante," to get ahead. You may come back with a bag full of beans, coffee, chiles and other treasures to take to your employees.
Mostly, you'll come back carrying deep love and affection to bring to your employees from their wives or husbands, their children, and their parents. You'll be told things like, "Into your hands I entrust my sons," "Please take care of my husband, and send him home safely," and, "When can I come and work on your farm?"
Somehow, this changes everything. My next column will discuss more about those changes. Contact me if you want more information.
Puentes/Bridges is a nonprofit organization that, under Shaun Duvall's direction, promotes cultural understanding, particularly in the dairy industry. Duvall also operates SJD Language & Culture Services, LLC, a translation and interpretation business. For more information, contact Shaun Duvall at [email protected] or (608) 685-4705.