Published on:
16:39PM Nov 11, 2011
Empower your folks to do their best. It will only make your dairy better. Do all you can to empower them. You won't regret it.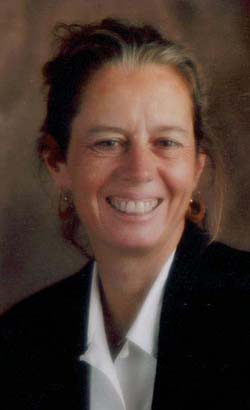 By Shaun Duvall, Puentes/ Bridges
Last time, I wrote about the way we perceive employees -- either as our greatest asset or a necessary evil. How we view our employees is crucial to our satisfaction in our job, and also to our employees' satisfaction. I said that I'd provide examples in this article.
By the way, it has been a great pleasure to put my thoughts out to you. Thanks for reading them. If and when you have questions or thoughts, I'd be happy to have you e-mail me.
Why the title "Shape Shifters"? Because I think that we need to shift our perspective, our "shape" in how we see employees. Not just in dairy (actually, my experience in dairy is that many of us already see employees as our greatest asset).
What are examples of employment
when we see employees as a necessary evil? First, you set up a system of confrontation. Virtually every interaction is a confrontation: you against them. Salary, working conditions, policies, procedures. Some compliant employees will be that way only because they think they can move ahead in your organization. Others will buck you at every step.
Ask yourself: What is the level of trust and commitment on my farm? Does this lead me to micromanage? How does that help me have less work? And most importantly, how do I like this? Does it make me smile each night when I get in the house and finally put my feet up for a few minutes? If it does, then great. If it doesn't, then read on.
               
Shift to the other paradigm,
that of seeing employees as an asset equivalent to your cows, milking equipment or favorite tractor. If you think of it that way, how different do they seem to you? All of a sudden, they are something you have to care for. Caring for people involves more than just maintenance. It involves developing trust, mutual respect and commitment. (Remember, without them, your dairy wouldn't run).
Let me share some examples of how to foster a climate of mutual respect, trust and commitment.
First, recognize that this is a two-way street.
You go the extra mile to help your employees in whatever ways you can to make their lives better. They go the extra mile to help you have a better dairy. When you need to direct, enforce or "discipline," remove your judgment. Simply comment on what happened, say that isn't the way we do it here, and state once again how to do it. Continue to train several times. If it comes to a point where you can't continue, tell the employee, "You need to do the work this way. If you don't, you'll need to find work in another place." You're NOT firing the employee, He or she is making the choice. Concentrate on what is going well. ALWAYS tell them what they are doing well.
Why not try to offer classes in English, entrepreneurship, personal finance, whatever may be of interest to the employees? Ask what they might like to learn about, then find a local person to offer it. You may need an interpreter, but they are not hard to find.
Empower your employees. Don't assume that they can only do one thing. Gregorio has worked on John's farm for several years. He now is building and designing the greenhouse. He does so much more than milking. Pedro on another farm has become the supervisor/trainer of all the new employees. Marty depends on him for so much. He comes through, because Marty has done more than the minimum to help his employees out.
Empower your folks to do their best. It will only make your dairy better. Do all you can to empower them. You won't regret it.
Thanks for the opportunity to share my thoughts with you. I hope to be in touch with many of you in the near future.
Puentes/Bridges is a nonprofit organization that, under Shaun Duvall's direction, promotes cultural understanding, particularly in the dairy industry. Duvall also operates SJD Language & Culture Services, LLC, a translation and interpretation business. For more information, contact Shaun Duvall at
[email protected]
or (608) 685-4705.