Published on:
09:38AM Nov 11, 2019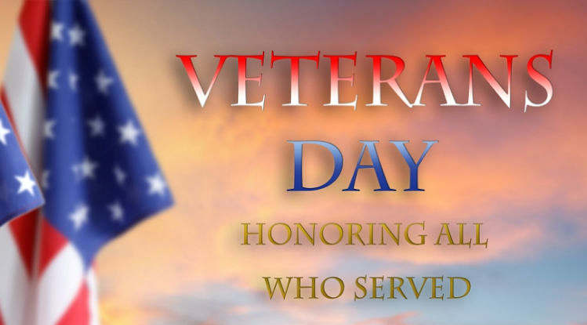 The lower yield and slightly lower carryout published by the USDA for corn on the report last Friday, was enough to lift that market to a higher close in seven session but any warm and fuzzy feelings from the report were forgotten over the weekend as thoughts of a U.S./China Phase One package being inked anytime soon were dispelled yet again.  I would suggest that the action we witnessed in corn on Friday was indicative of a market that has reached the value point and should be encountering buying interest on weakness.  That said, we will need a better story than that to really lift prices away from this level, particularly knowing that crop number will not be revised again until January.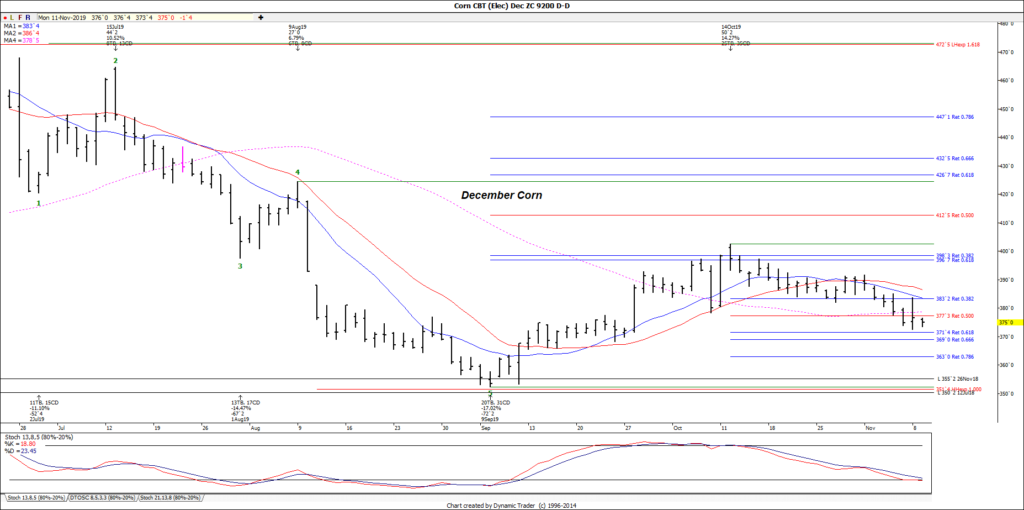 As Banks and Federal Offices are closed today, there will be no updates from Washington, so export inspections and crop progress reports will be released tomorrow.  That said, there have been updates from Brazil.  AgRural now estimated that soybean planting has reached 58% complete, up 12% for the week, and holding at 1% ahead of the 5-year average.  Also, from South America, we learned late last week that China had approved another six Argentine slaughterhouses to export meat to that country, which one can assume will be primarily beef.  As a reminder, I am headed for Sao Paulo later today to speak at Summit Agribusiness 2019, so between travel and time changes, I suspect I may not have an opportunity to post morning comments over the next few days.  An advance thanks to my associate Jeff Kaprelian who will be taking care of the daily commentary.
Winter storms have slid down from the Northern Plains into the Midwest as we begin the week, but according to forecasts I have read, we should move quickly eastward.  The two-week outlook generally appears favorable to move harvest ahead though.  For those to the west that continue to fight to find propane, weather delays are probably less of a concern but add to the level of frustration, nevertheless.
Overall, this is a very quiet news morning, which has probably have not helped price action; it seems just above everywhere.  Soft commodities are generally lower, as are energies and gold.  Equities are lower, and so is the U.S. Dollar.  About the only positive action I see at this point this morning are in cattle, and even there, the gains are pretty uninspired