Published on:
22:25PM Aug 14, 2017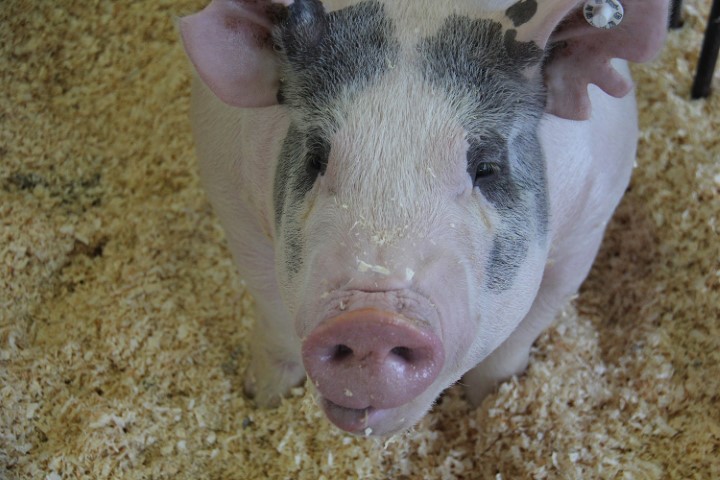 I've protested against restarting my blog, but until now, the right words—and the right reasons—haven't come. Since taking on the Livestock Digital Producer role for Drovers and Pork, I've worked like never before. Not physically cleaning pens or hauling feed buckets, but separating words with computer code and iframes. (Don't worry if the computer programming speak doesn't make sense—it didn't to me three months ago, either.)
But for the first time in my career—I can finally say "I'm home." There is nothing more peaceful than walking into a calving barn at dusk, except walking into a farrowing house with piglets piled under the heat lamps. For the first time, I'm writing for the brand and the bacon.
It's now the end of summer, and the Missouri State Fair is in progress—and the "Come Home" theme is very appropriate. Like many of my coworkers (here and here), I grew up spending my summers showing livestock. Each year, turning off 16th Street toward the Swine Barn brings feelings of anticipation, nerves and excitement. This year is no different, yet it'll never the same.
Inside the historic Swine Barn, new gates and bleachers will surround the north show ring—a very welcome upgrade for exhibitors and attendees but a shock for those who once ran up the steep wooden steps that were once white, then painted blue.
But that is one thing farmers know well—the seasons change. Spring planting gives way to harvest. New things come—new litters, new calves, new friends, new jobs and new gates. But the memories—oh they never fade. Thanks, Missouri State Fair for welcoming us all back home.