Published on:
16:05PM Sep 09, 2018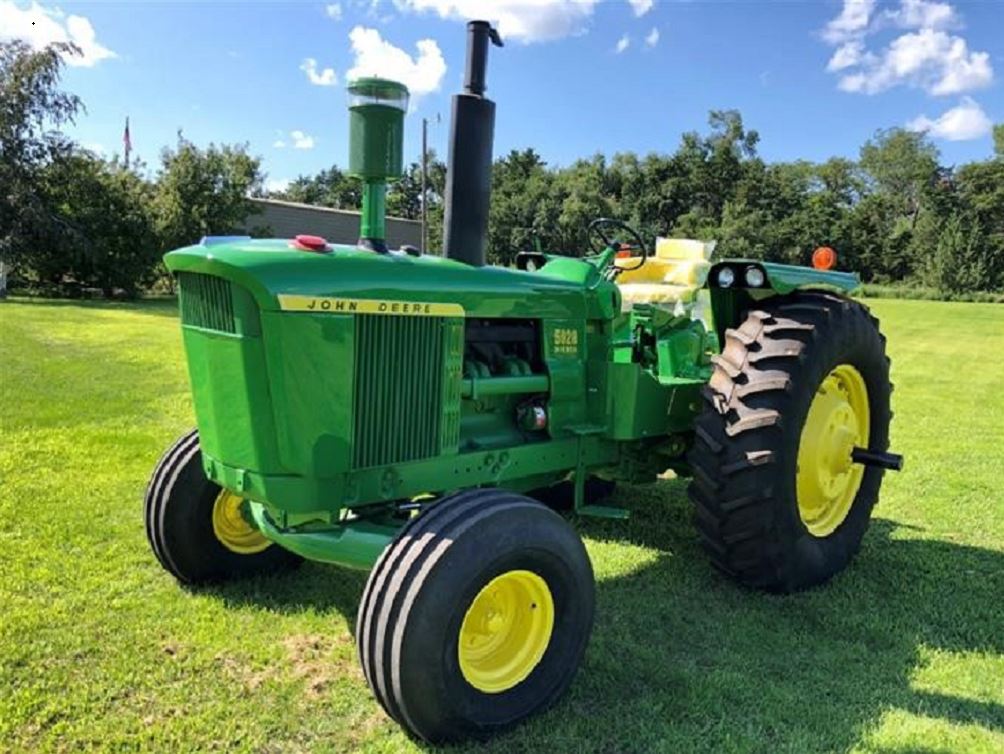 Vintage power.
What do those two words make John Deere tractor lovers think of? Quite often minds run to the iconic 5020 model, made by Deere from the mid 1960's up to 1972. Thursday (September 6, 2018) on the weekly auction by my friends at BigIron (http://www.bigiron.com) a beautiful 1969 model 5020 from Brunswick, Neb. sold for $33,250. Here's a picture: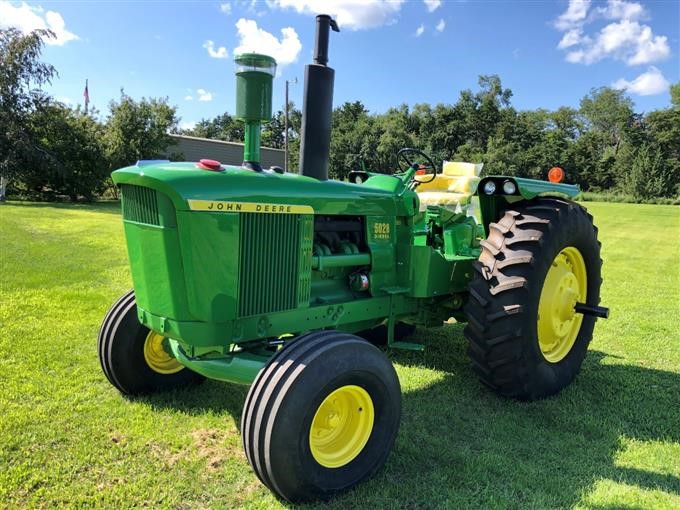 Alright, Pete...is that a record price for a 5020?
Nope, close though. It actually comes in as the 3rd highest auction sale price I've seen on a John Deere 5020. Here's a look at the Top 10 sale prices on 5020's over the years:
Highest Auction Prices on John Deere 5020 Tractors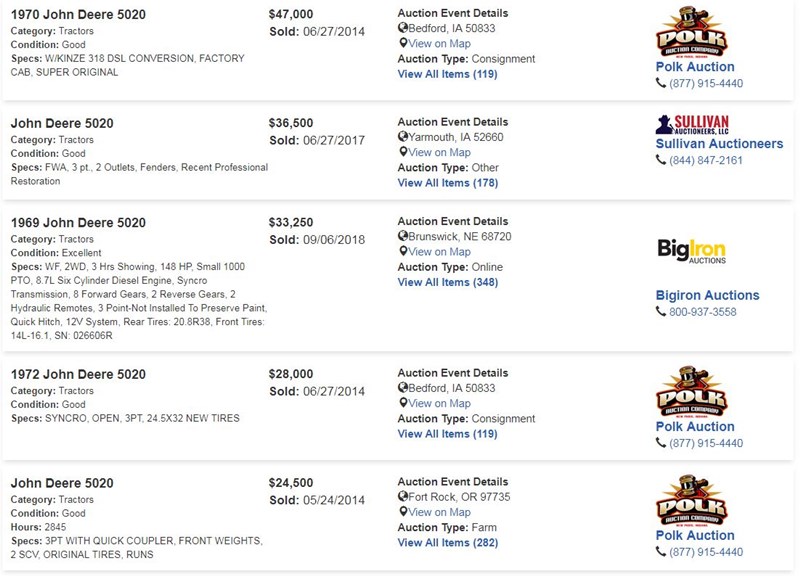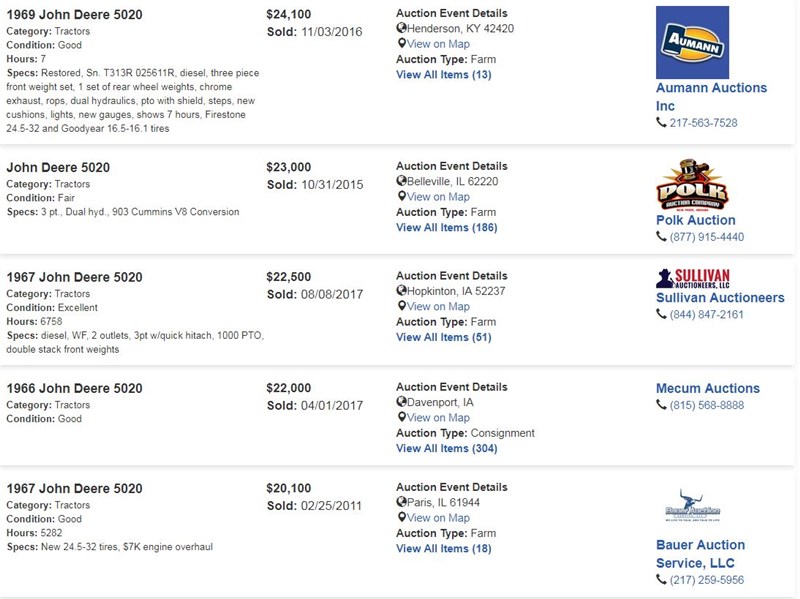 * Data by http://www.MachineryPete.com
I recall very well the record holder...a magnificent 1970 model 5020 with a Kinze 318 Diesel conversion sold on an amazing collector auction in southwest Iowa (Bedford, IA) back in late June 2014, a sale by the great team at Polk Auction (http://www.polkauction.com). Here's a picture of the $47,000 1970 John Deere 5020: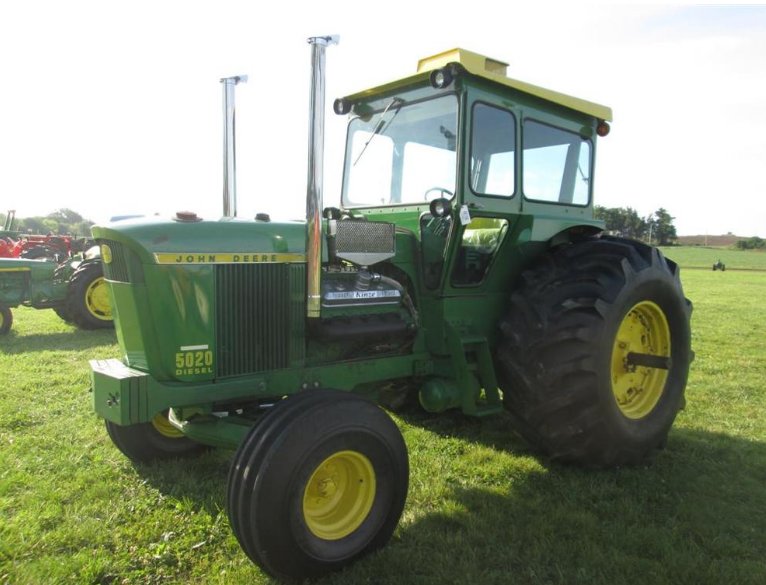 Here's a picture of the 2nd highest selling ($36,500) John Deere 5020, a front-wheel assist model sold on another amazing collector auction June 27, 2017 in Yarmouth, IA, a sale by my friends at Sullivan Auctioneers (http://www.sullivanauctioneers.com):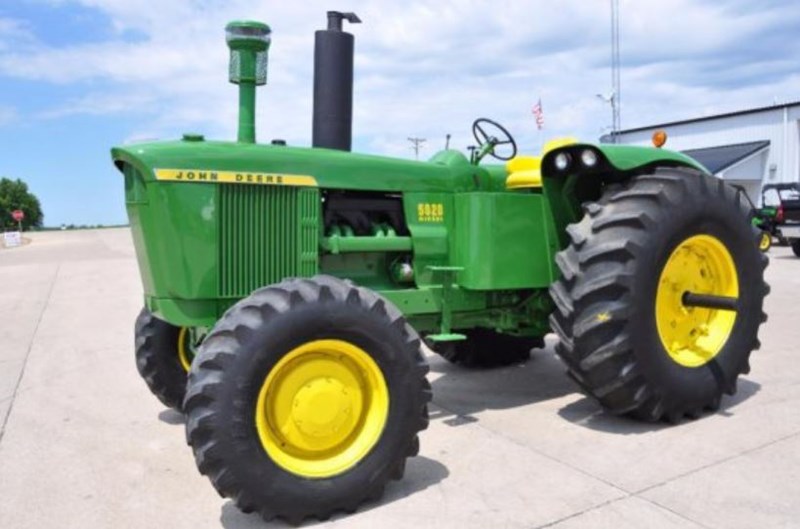 Now, for perspective, the Avg. Auction Price on the last (28) John Deere 5020 tractors I've seen sold = $11,580. Here's a link to view Tractor Specs on John Deere 5020's: https://www.machinerypete.com/specs/john-deere/5020/7365
And if you are looking to buy a 5020, you're in luck, here's a link to view (8) 5020's for sale today: https://www.machinerypete.com/tractors/100-174-hp/john-deere/5020