Published on:
02:36AM Dec 08, 2018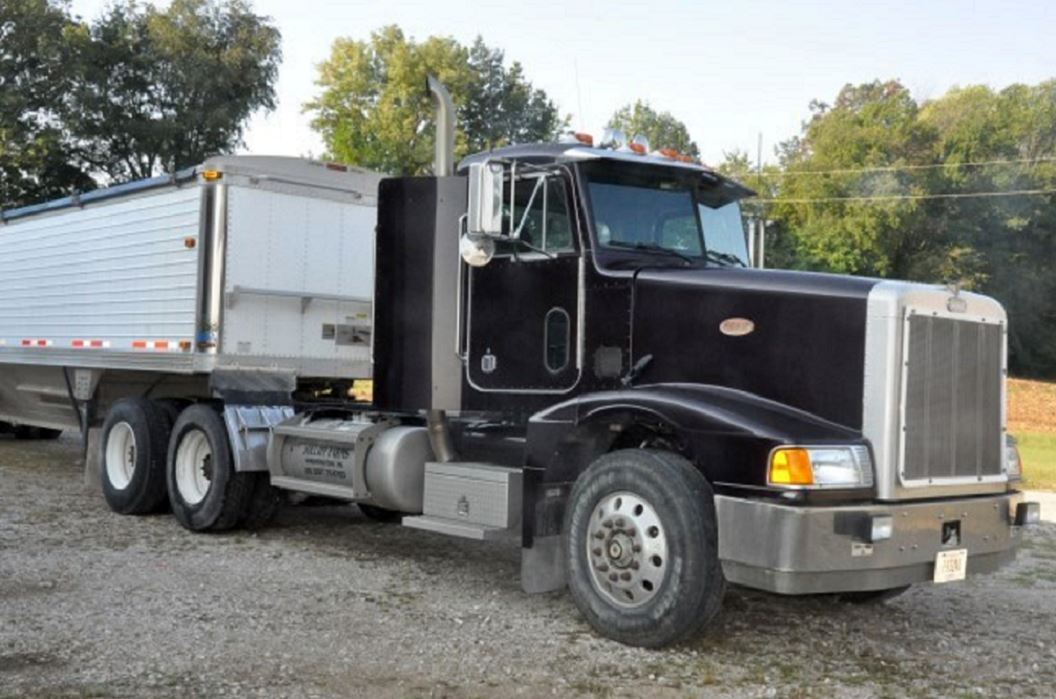 It's not just tractors and combines that have been selling red hot on farm auctions here late in 2018.
Trucks too.
Example A is the 1996 Peterbilt 377 day cab, twin screw, 400 HP Cummins MII, with only 57,332 original miles sold on the Jolliff farm auction November 10, 2018 in Elnora, IN (southwest Indiana) by our good friends at Jeff Boston Auction Service (http://www.bostoncentury.com).
It sold for $74,000, a new record high auction sale price on a Peterbilt 377. Here's a picture of it (sold without the grain trailer):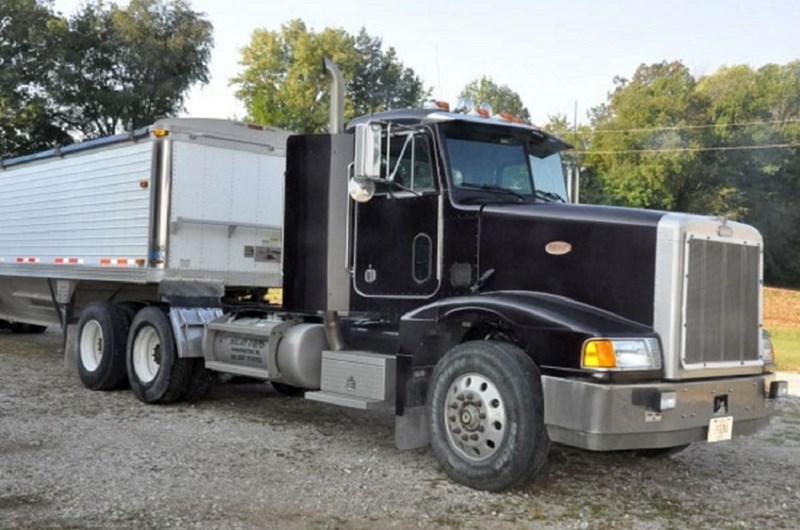 For perspective, here's a look at the 10 highest auction sale prices on Peterbilt 377's the past 19 years:
Highest Auction Prices on Peterbilt 377 Trucks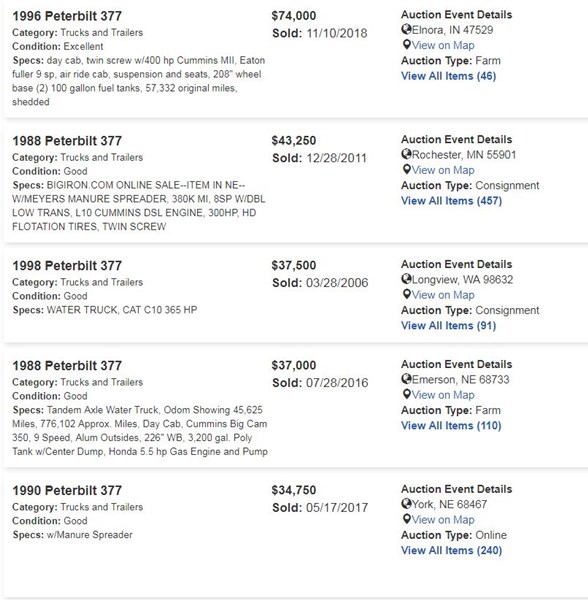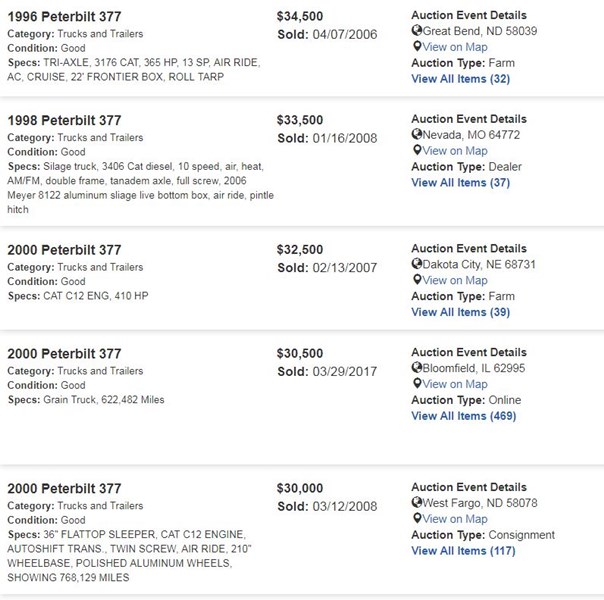 * Data by http://www.MachineryPete.com
Here's video I filmed of another hot selling Peterbilt semi on a recent farm auction, a 2006 model Peterbilt 385 with 278K miles on a November 17, 2018 farm retirement auction we filmed for Machinery Pete TV show: