Published on:
12:11PM Dec 07, 2013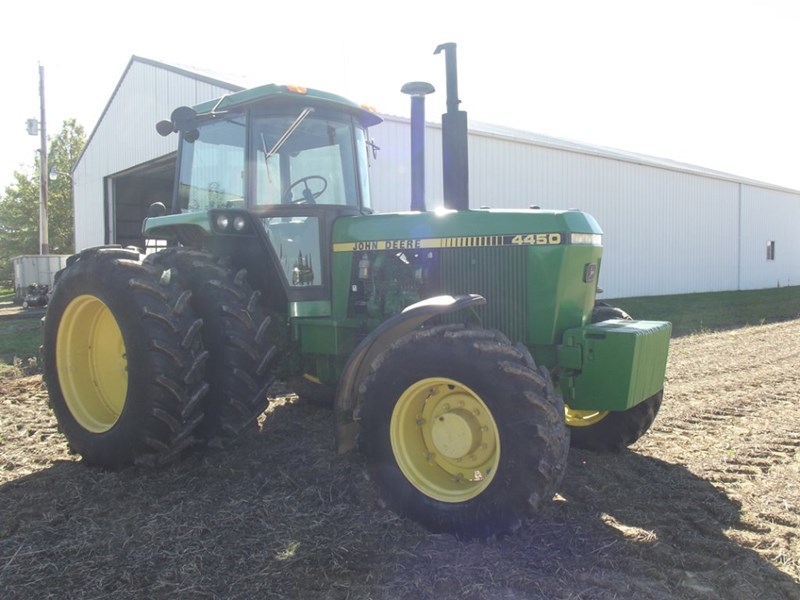 I'll say it again...low hour, super condition tractors 20+ years old have been and still are RED HOT.
More proof this morning (Dec. 8, 2013) coming from north-central Ohio as the 1988 JD 4450 with 2,239 hours pictured above sold for $69,000...that is the 2nd highest auction sale price I have seen on a JD 4450 in the past 17 years...only $1,500 off the record high price of $70,500 set just on March 9, 2013 on a farm auction in southwest Minnesota on a 1988 JD 4450 with 2,612 hours pictured below: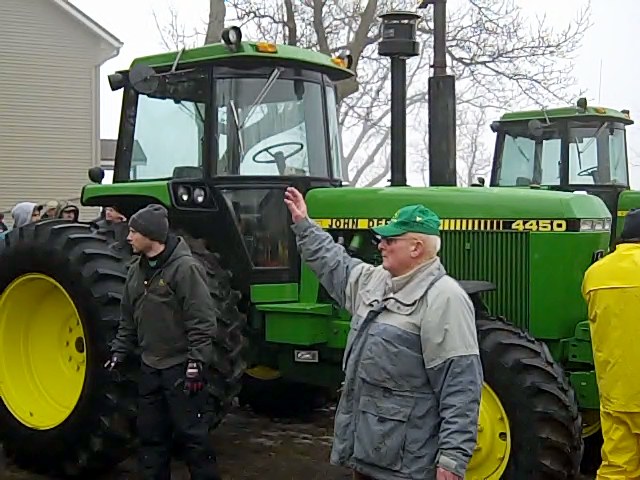 Our Facebook page (www.facebook.com/machinerypete) lit up late last night when I posted a pic of the 1988 JD 4450 on the Ohio sale this morning. The buyer demand out there (everywhere) to find and acquire these very, very nice, 1st or 2nd owner, always shedded, very low hour 20+ year old tractors. The hunger is palpable. There were a few other similarly nice condition used items on the Ohio farm auction this morning....a few highlights:
1983 JD 4050 2WD tractor, 2660 hours: $38,500  (Pete Says: 3rd highest price in 17 years)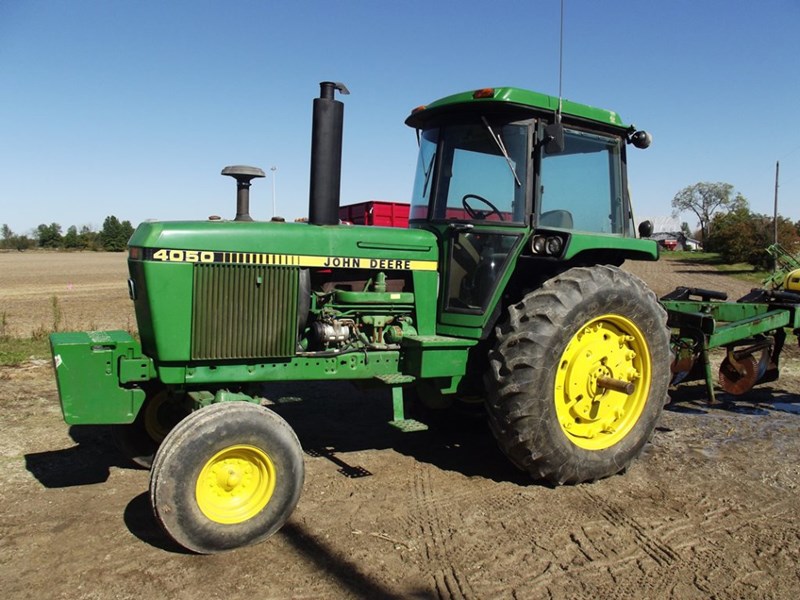 1984 JD 6620 combine, 1339 hours (150 on new engine), sold: $27,000  (Pete Says: 6th highest price last 17 years)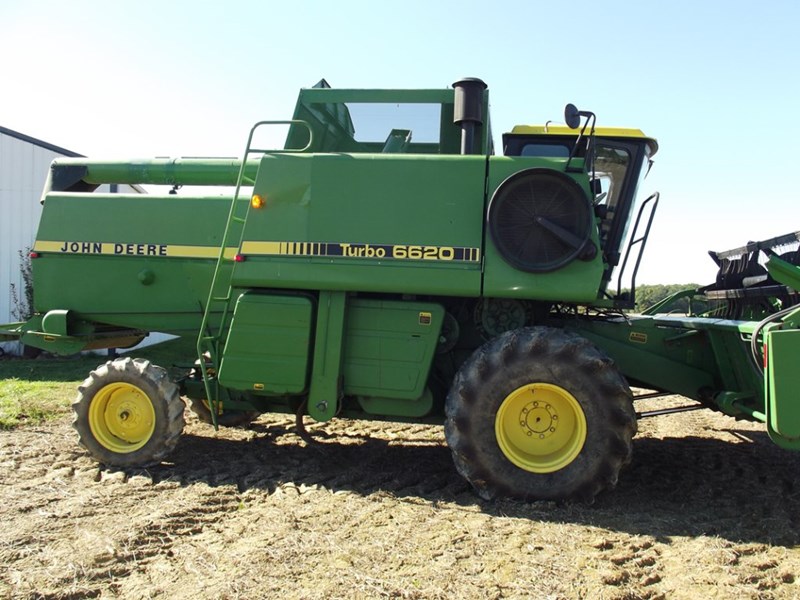 1977 Chevy C60 grain truck, 45,719 miles, sold: $13,500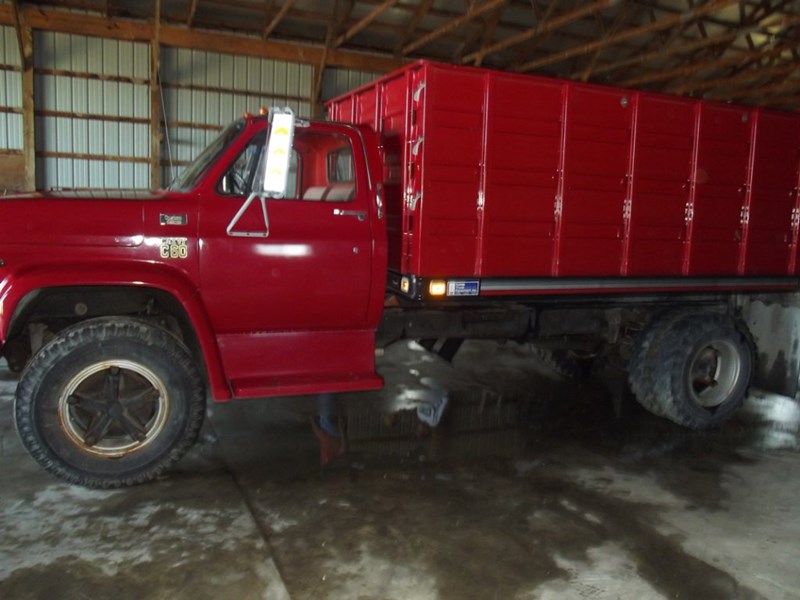 A ton of really great machinery auctions coming here rest of December....stay tuned.
www.facebook.com/machinerypete