Published on:
17:47PM Feb 01, 2014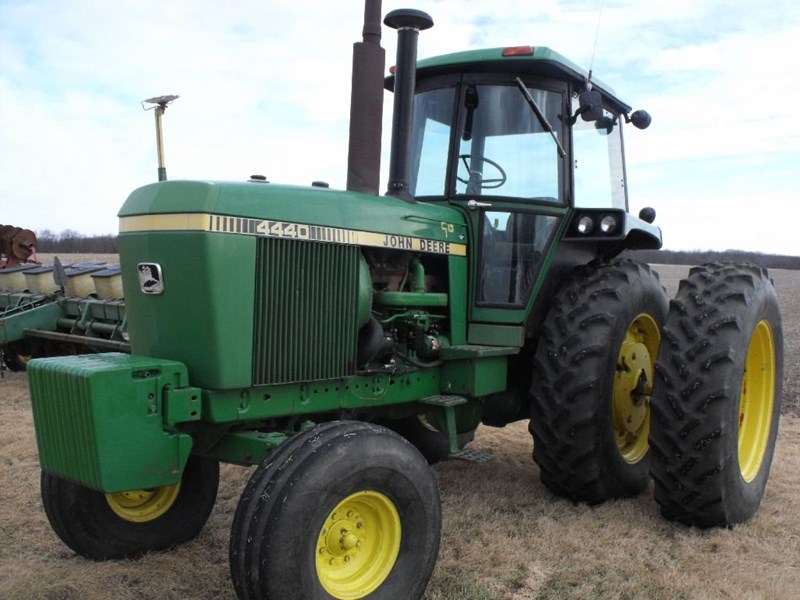 Almost $30,000. Twice.
For a pair of very slick JD 4440 tractors with higher number of hours sold at auction this past week. Today (February 1, 2014) as a matter of fact on the 1981 JD 4440 pictured above. This 1981 4440 with a total of 5,898 hours sold for $29,500 on a farm auction in west-central Illinois. This on top of the 1979 JD 4440 with 6,756 hours sold for $29,000 on a farm auction last Saturday (January 25, 2014) in north-central Ohio. I just posted a Youtube video showing that beautiful 4440 selling, here it is, enjoy:
Just more solid proof here folks with both these JD 4440's how older used tractors in very good condition are holding their value and in fact, even RISING in value as they age. Not long ago 4440's with pushing 6,000 to 7,000 hours, no matter how nice, would have had NO chance of pushing $30K at auction...but right now? You bet they do.
www.facebook.com/machinerypete