Published on:
13:14PM Nov 20, 2013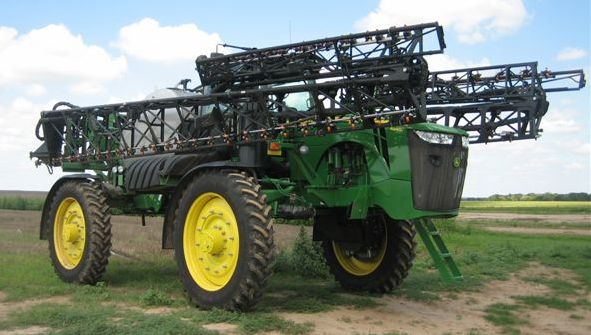 Small sale. Big bucks.
My friends at Carr Auction & Real Esate, Inc (www.carrauction.com) had quite a sale Monday (November 18, 2013). Not so much quantity of equipment sold, but definitely quality, as the farm auction just northwest of Larned, KS featured some very big ticket, late model items...such as the 2014 JD 4940 sprayer pictured above. It had 150 engine hours, 100 sprayer hours, 120' boom, 15" centers, 1,200 Gal. SS tank, BoomTrac Pro, 2630 monitor and JD warranty.
It sold for $282,000. Here are a few other sale price hightlights:
2012 JD 8360R tractor with 650 hours: $241,000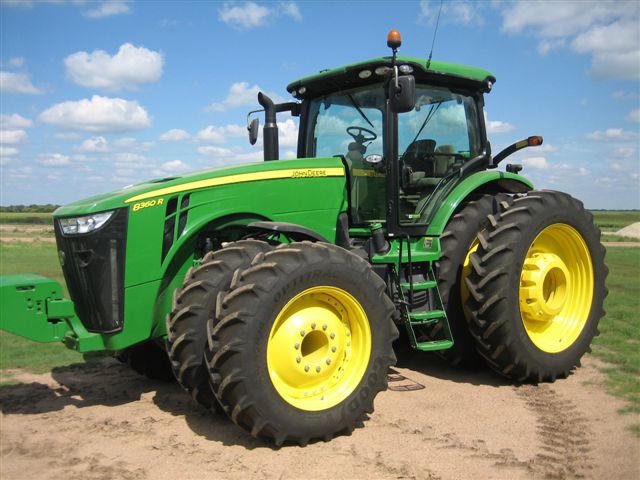 2009 JD 8430 tractor with 1,150 hours: $199,500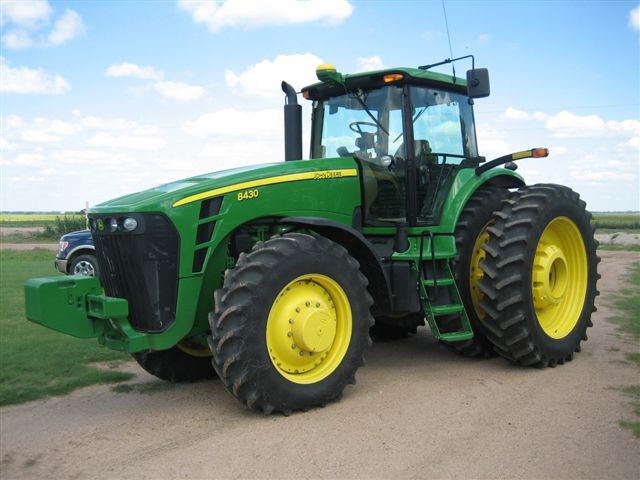 2013 Brent 1394 Avalance grain cart: $61,000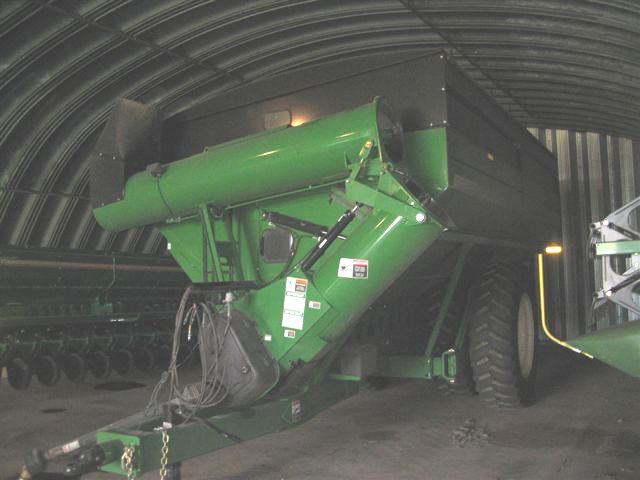 So how do these auction sale prices stack up? Well, that 2009 JD 8430 tractor with 1,150 hours sold for $199,500...that is the 2nd highest auction sale price I've ever seen on an 8430, trailing only the 2009 JD 8430 with 593 hours sold for $202,500 on a 12/12/11 farm auction in northeast Missouri.
So a continuation here of what I've seen the 1st half of November '13....very strong auction sale prices on good condition farm equipment.
www.facebook.com/machinerypete